Coronavirus Update: NYPD Will No Longer Arrest People Without Face Masks, De Blasio Says
KEY POINTS
The NYPD won't arrest violators of the face mask rule
Mayor Bill De Blasio said the NYPD will reset its enforcement approach
The agency received criticisms following the violent arrest of a young man without a face mask
New York City Mayor Bill De Blasio said in his daily press conference Friday (May 15) that the police department will be scaling back on enforcing some social distancing rules and will no longer arrest or ticket people for not wearing a face mask.
De Blasio said that enforcement would only apply if there is a "serious danger" to the public, in light of the criticisms the NYPD received following the handcuffing of a young mother with her child because she wasn't wearing a face mask in the subway.
"Absent a serious danger to the public, NYPD will not take enforcement action for failing to wear face mask covering," De Blasio said. Instead of accosting individuals, the NYPD will be distributing face masks if they see people without a face covering as a "positive approach."
The mayor also emphasized that the reset in the NYPD's approach to enforcement will focus more on large gatherings. Thus, a group of fewer than five people will also not be arrested or receive a ticket.
"We start with the fundamental notion the NYPD is here to protect lives, to save lives, where we see the greatest danger to lives in terms of the coronavirus," the mayor said. "The areas where we can enforce is around gatherings, particularly large gatherings."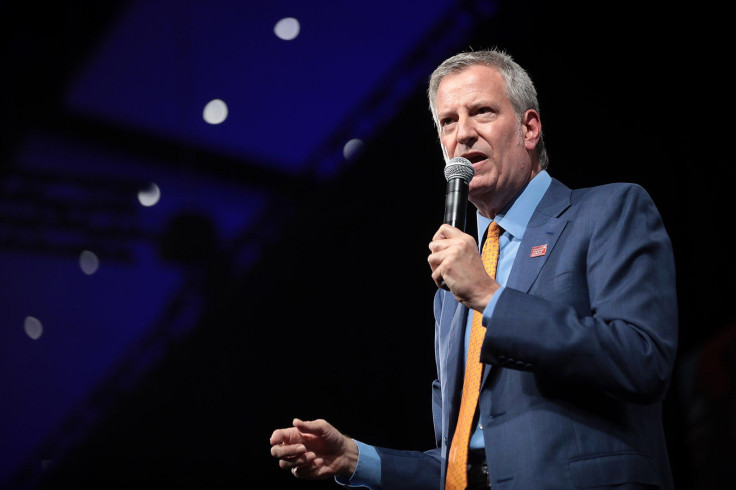 After De Blasio made his statement, Police Commissioner Dermot Shea reportedly released an email to his department to reiterate the orders not to make arrests for face-covering infractions and small group gatherings.
"In this unprecedented pandemic, trust and collaboration is more critical than ever as we all work together to ensure public safety," an NYPD spokesperson said.
It comes as NYPD district attorneys also made a pledge that they will not prosecute those who commit social distancing offenses. Data from the NYPD revealed that there had been 374 summonses related to violating the emergency measures, and 300 of these were given to people of color.
© Copyright IBTimes 2023. All rights reserved.