De Blasio Orders NYPD To Break Up Funeral Gathering, Tweets Frustrations
KEY POINTS
New York City Mayor went with the NYPD to disperse a funeral gathering in Williamsburg, Brooklyn
The Jewish community took part in the gathering to honor the life of Rabbi Chaim Mertz who recently died of COVID-19
de Blasio took to Twitter and aired out his frustrations on the incident
He was heavily criticized when he singled out the Jewish community when others are also violating social distancing guidelines
New York City Mayor Bill de Blasio took to Twitter and expressed his frustration when a large crowd gathered to take part in a rabbi's funeral in Brooklyn despite stern social distancing and stay-at-home orders.
The Jewish community flocked Williamsburg late Tuesday to honor the life of 73-year-old Rabbi Chaim Mertz, who recently died after contracting COVID-19. de Blasio then ordered the New York City Police Department (NYPD) on the scene to disperse the crowd apparently breaking city and state mandates to curb the spread of the virus.
de Blasio, who personally oversaw the dispersal of the funeral's mourners, sent a series of tweets about the "absolutely unacceptable" incident that, despite the city facing a pandemic, pushed through and violated preventive orders.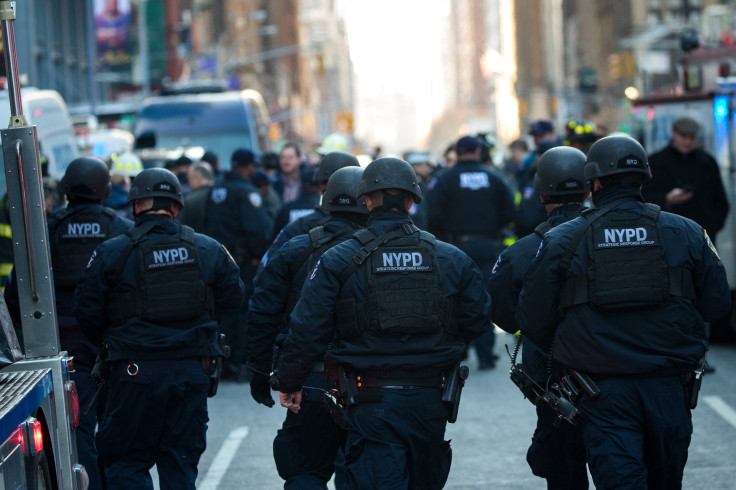 "When I heard, I went there myself to ensure the crowd was dispersed. And what I saw WILL NOT be tolerated so long as we are fighting the Coronavirus," said the Chief Executive.
Another post made the mayor relay a message that aims to put a stop to large gatherings while the city battles for its survival in the midst of the chaos created by COVID-19.
"My message to the Jewish community, and all communities, is this simple: the time for warning has passed. I have instructed the NYPD to proceed immediately to summons or even arrest those who gather in large groups."
"This is about stopping this disease and saving lives. Period," de Blasio said.
He then followed by saying that although he understood the right of the people to mourn, doing so, especially when it calls for a throng of people to gather in one place, will only lead to more deaths and "more families in mourning."
"We will not allow this. I have instructed the NYPD to have one standard for this whole city: zero tolerance," de Blasio said in a Tweet.
de Blasio's tweets were heavy criticized, particularly when he singled out the Jewish community as a result of what had transpired. Anti-Defamation League CEO Jonathan Greenblatt tagged the mayor in a tweet when he said that "the few" who are also violating social distancing guidelines should also be called out.
"Generalizing against the whole population is outrageous especially when so many are scapegoating Jews. This erodes the very unity our city needs now more than ever," he said.
The Orthodox Jewish Public Affairs Council on the other hand cited that, on the same day the funeral was held, thousands of New Yorkers also gathered to witness the Blue Angels and the Thunderbirds honor frontliners and essential workers in a flyover.
© Copyright IBTimes 2022. All rights reserved.
FOLLOW MORE IBT NEWS ON THE BELOW CHANNELS