Coronavirus USA Update: 2 Emergency Room Doctors Hospitalized In 'Critical Condition'
KEY POINTS
One of the doctors, in Washington, was responsible for directly treating COVID-19 patients
The other doctor in Patterson, New Jersey, was hospitalized several days ago
American College of Emergency Physicians asks emergency physicians to remain vigilant
Two emergency room doctors in the U.S. have been hospitalized in "critical condition" following COVID-19 infection, according to the American College of Emergency Physicians (ACEP).
Coronavirus tests for a 40-year-old doctor in the state of Washington and a 70-year-old doctor in the state of New Jersey came back positive. "I am deeply saddened by this news, but not surprised, William Jaquis, president of the ACEP said in a statement Saturday. "As emergency physicians, we know the risks of our calling. We stand united with our colleagues and our thoughts and prayers for a full and speedy recovery are with each of them and their families."
The ACEP could not ascertain whether the doctor in Washington contracted the disease through occupational transmission or community-based spread. It said the hospital was "acutely aware of the COVID-19 risk to health care workers" and that it worked closely with the CDC to ensure its compliance with all the proper guidelines aimed at lowering the risk.
The doctor has been working with EvergreenHealth, a hospital in Kirkland, which tended to dozens of COVID-19 patients as the place accounted for the major number of positive cases in Washington. The doctor has been responsible for treating COVID-19 patients directly, Oregon Live reported.
The other doctor in Patterson, New Jersey, who is in charge of his unidentified institution's emergency preparedness, was admitted to hospital several days ago with respiratory problems, where he was being held in isolation in the intensive care unit.
Jaquis said that these two instances reinforced the need for the emergency physicians to remain vigilant, adding that they will continue to care for the most vulnerable, even at great personal risk. He urged doctors to "meticulously follow the recommended precautions" to protect themselves.
"Rest assured ACEP will continue working tirelessly at the national level to ensure our members are safe," the statement read. "We remain in contact with CDC, Congress, regulatory agencies and other key decision-makers to do all we can to protect patients, physicians and emergency personnel."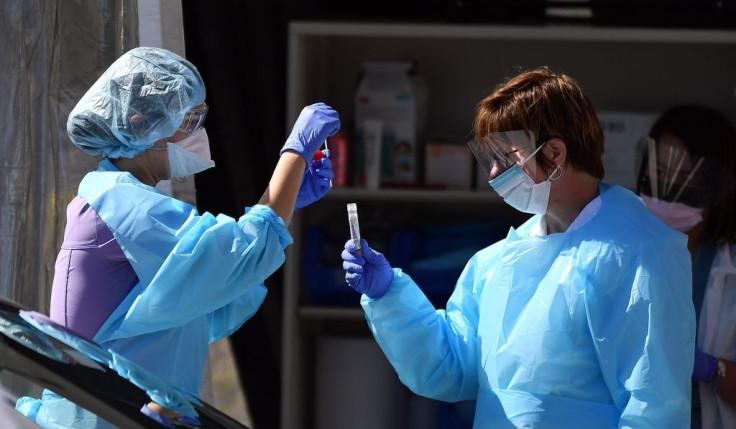 © Copyright IBTimes 2023. All rights reserved.