Coronavirus USA Update: San Francisco Declares State Of Emergency, 53 Cases Confirmed In US
KEY POINTS
There are no confirmed COVID-19 cases in San Francisco but the city govenrment has declared a state of emergency as a precaution
There are 15 confirmed COVID-19 cases in the state of California
Of this number, five are from the cruise ship Diamond Princess quarantined at Travis Air Force Base
In an overabundance of caution, San Francisco, California mayor London Breed on Tuesday declared state of emergency in the city over the looming threat from COVID-19. There are no confirmed coronavirus cases in San Francisco to date.
The situation, however, is different in other parts of California, which has the largest number of confirmed COVID-19 cases in the United States. The total number of confirmed cases in California stands at 15. Of this total, five are people evacuated from the ill-fated Diamond Princess cruise ship in Japan and flown to Travis Air Force Base in Solano County.
Local health officials in Humboldt and Sacramento counties each confirmed a case of the coronavirus in residents that had recently traveled to China. The Humboldt County Department of Health and Human Services said both people are doing well and self-isolating at home.
Breed's declaration of a state of emergency will boost the city's efforts to prepare for and confront potential cases arising from COVID-19. The state of emergency also allows San Francisco officials to marshal resources and personnel. It will accelerate emergency planning measures and expand capabilities for a rapid response to a potential coronavirus case in the city.
"We see the virus spreading in new parts of the world every day, and we are taking the necessary steps to protect San Franciscans from harm," said Breed at a press conference, reports SF Chronicle.
Dr. Tomás Aragón, Health Officer of City & County of San Francisco and Director of the Population Health Division, said given the high volume of travel between San Francisco and mainland China, "there is a growing likelihood that we will see cases of (coronavirus) eventually."
There are now 53 confirmed COVID-19 cases in the United States, said the U.S. Centers for Disease Control and Prevention (CDC). Of this total, 14 are people diagnosed in the United States and 39 are Americans repatriated from Wuhan, China (the outbreak's Ground Zero) and from the cruise ship Diamond Princess still quarantined in Yokohama harbor in Japan.
The Johns Hopkins Center for Systems Science and Engineering (CSSE), which administers a website providing real time COVID-19 tracking data, now lists 57 cases in the U.S. and 77,661 cases in mainland China.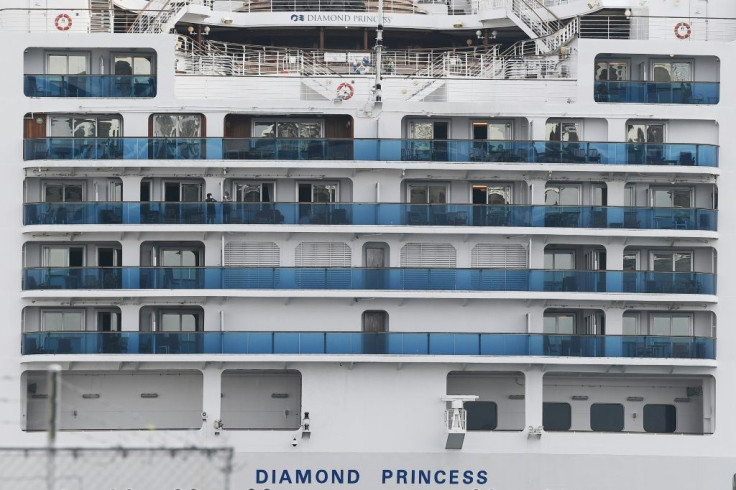 CDC previously confirmed two more cases of COVID-19 in Illinois and one each in Arizona, Massachusetts, Texas, Washington and Wisconsin. Other confirmed cases are located in California, Washington, Arizona, Illinois, and Nebraska.
On Tuesday, CDC said COVID-19 is "likely" to continue to spread throughout the United States and the American public should "prepare for the expectation that this is going to be bad. A U.S. outbreak is now inevitable," said Nancy Messonnier, director of the National Center for Immunization and Respiratory Diseases of the CDC.
"It is not so much a question of if, but when," said Messonier. "Data over the last week has raised our expectation that we are going to have community spread here."
As of 4:43 a.m., Wednesday, Hong Kong time, China reports 80,385 cases worldwide and 2,711 deaths. Of these total, China accounts for 77,658 cases and 2,663 deaths.
© Copyright IBTimes 2023. All rights reserved.