A Coronavirus Vaccine Has To Be 50% Effective To Be Approved, FDA Says
KEY POINTS
The FDA said it will approve coronavirus vaccines that are 50% effective against COVID-19
The FDA released new guidelines for approval amid concerns there will be shortcuts
FDA Commissioner Stephen Hahn told a Senate committee that the agency will rely on scientific data to approve a vaccine
The U.S. Food and Drug Administration (FDA) released new guidance Tuesday (June 30) for the approval of coronavirus vaccines, saying that to be approved a vaccine candidate must prevent COVID-19, or decrease its severity, in 50% of people who have been vaccinated.
The guidelines come as concerns were raised that the agency might adopt an Emergency Use Authorization for COVID-19 vaccines amid pressures from the White House to release a treatment as soon as possible. The nation's top infectious diseases expert, Dr. Anthony Fauci, told a House panel Tuesday that there's no guarantee there will be a "safe and effective vaccine" against coronavirus, and failure to follow mitigation guidelines could see the daily case count rise to 100,000.
The 50% threshold is a gauge similar to the one used to measure the effectiveness of typical flu vaccines, said Harvard's public health immunologist and professor Barry Bloom. But Bloom said developers of the coronavirus vaccine should ideally aim for a greater percentage of effectiveness.
The FDA guidance says vaccine approval will have to undergo a full FDA licensure process that involves a large clinical trial showing people who have been vaccinated have developed protection against the coronavirus.
Bloom said this process will be more stringent, especially for the first coronavirus vaccines, which many experts said are usually not the best.
"They will insist on disease/infection protection in initial trials and not make a guess about a biomarker for protection until the correlation with disease protection is established," Bloom said, per USA Today. "That seems to suggest no shortcut in the front-running trials."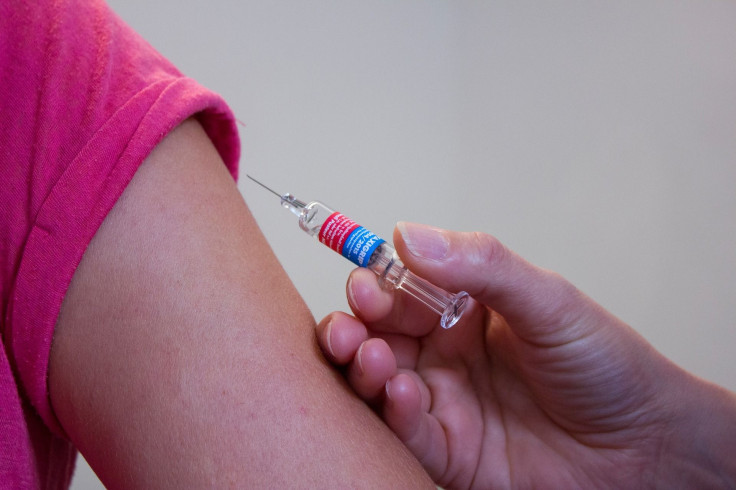 Earlier, FDA gave an emergency authorization for hydroxychloroquine, the malaria drug touted by Trump as effective against COVID-19. The agency has since revoked that authorization after reports said hydroxychloroquine could cause heart problems.
FDA Commissioner Stephen Hahn submitted the new guidance before the Senate Health, Education, Labor and Pensions Committee. The guidance does include a provision for Emergency Use Authorization but on "on a case-by-case basis considering the target population, the characteristics of the product."
Hahn said that the agency expects vaccine developers to conduct clinical trials among a broad demographic that includes the minorities and the elderly. The FDA head also said that they have "not lost sight" of basing their decisions using scientific data and assured the committee that the FDA will not be cutting corners.
© Copyright IBTimes 2023. All rights reserved.