Coronavirus Vaccine Side Effects: Some Suffer Bell's Palsy After Inoculation, FDA Reveals
KEY POINTS
Some COVID-19 vaccine participants suffered from Bell's palsy after receiving a shot
The FDA said there are not enough cases to determine whether the vaccine causes the condition
Symptoms of Bell's palsy typically lasts a few weeks
The U.S. Food and Drug Administration on Tuesday recommended the monitoring of people who receive the coronavirus vaccine after a handful of trial participants developed Bell's palsy following inoculation.
In a 54-page staff report, the FDA cited four cases of Bell's palsy among participants of Moderna's COVID-19 vaccine trial, in which three invididuals were given the vaccine instead of a placebo.
The report also found that Pfizer and BioNTech's coronavirus vaccine trial also had four Bell's palsy cases. All four received the vaccine.
The FDA staff said two of the Bell's palsy cases in the Moderna trial had been "resolved" at the time of the report. There were not enough cases to determine whether the coronavirus vaccine caused Bell's palsy among participants.
"Currently available information is insufficient to determine a causal relationship with the vaccine," the FDA wrote.
Bell's palsy is a condition that causes weakness or paralysis on one side of the face, or both sides, causing the face to droop or become stiff. People suffering from the condition have difficulties smiling or closing the eye on the affected side.
Symptoms also include drooling, eating or drinking difficulties, the inability to smile or frown, muscle twitches in the face, headache, and sensitivity to sound.
While the exact reasons for Bell's palsy are unknown, medical researchers believe a viral infection causes the nerve that controls facial muscles to become swollen. The condition is temporary and usually lasts a few weeks. Bell's palsy is a prevalent disorder that affects 40,000 participants each year, according to the National Organization for Rare Disorders.
"Four persons out of almost 40,000 is even less than what we would expect to see when we take 40,000 people from the street and watch them for three months," Dr. Anthony Geraci, Northwell Health's director of neuromuscular medicine, told USA Today.
Geraci also said that the condition is "a bogeyman side effect" of the COVID-19 vaccine, and it should not prevent the public from getting a shot.
"It's a cautionary tale that should not mitigate the larger good that both individuals and society are going to derive from all of these vaccines," he said.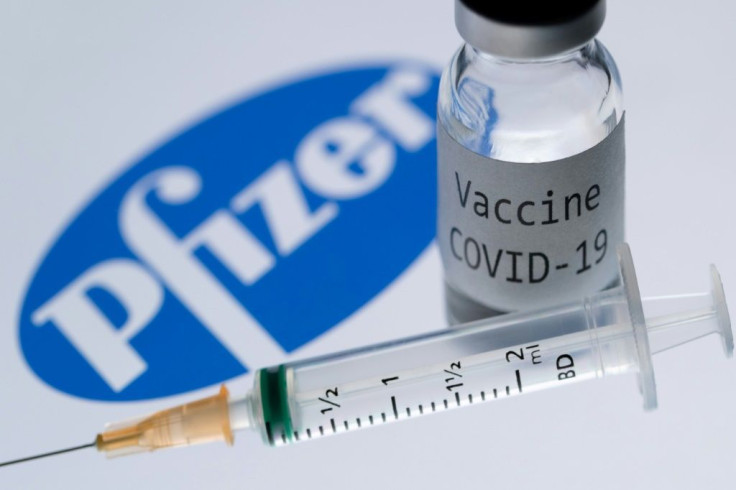 © Copyright IBTimes 2022. All rights reserved.
FOLLOW MORE IBT NEWS ON THE BELOW CHANNELS