Coronavirus vs Flu: 20,000 People Died From Influenza This Season In US
Several countries in the world currently are reeling under the outbreak of coronavirus, with death tolls leaping higher every few minutes. The outbreak has not only jeopardized human lives, but also affected the global economy to the point of fearing a recession.
While countries are scrambling to contain COVID-19, the United States is also grappling with another illness – seasonal flu or influenza, which kills tens of thousands every year in the country.
The Centers for Disease Control and Prevention (CDC) estimated that at least 20,000 deaths between Oct. 1 and Feb. 29 in the U.S. were tied to the flu, with children accounting for 136 cases. The organization said hospitalization rates were higher among young children during the period. At least 34 million were sickened with the flu so far, with 350,000 hospitalizations.
CDC identified the variants of the Influenza viruses that wreaked havoc. It said the viruses that infected many people were B/Victoria and the A(H1N1)pdm09. The predominant virus, however, varied by region.
CDC said that this year's flu vaccines were proven effective. "Almost all (>99%) of the influenza viruses tested this season are susceptible to the four FDA-approved influenza antiviral medications recommended for use in the U.S. this season," the agency said in its Weekly Influenza Surveillance Report released recently.
The worst-hit region in the U.S. was Puerto Rico. Places like Alaska, Delaware, Hawaii, Michigan, Nevada, South Dakota, and New Hampshire reported moderate number of cases, with fewer reports coming from Idaho. Very minimal amounts of flu cases were reported in Arizona, Florida and Washington D.C.
The organization warned that the flu is set to further escalate this month.
CDC said vaccination is the best recommended way to immune oneself to flu. They said that early vaccination in the 2019-20 season reduced flu-related doctor visits by 45% overall, by 50% against flu B, and by 37% against flu A(H1N1).
COVID-19 vs Influenza
We are in the midst of being exposed to a global pandemic due to COVID-19 and very little has been known so far about its containment. Influenza, on the other hand, has been studied by scientists for quite some time so we know what to expect from it, regardless of the danger it entails.
According to a report published by Connecticut's Yale New Heaven Hospital, older people, young children, and people with underlying health conditions such as asthma, heart disease, and diabetes are at increased risk of having pneumonia after contracting the Influenza viruses, akin to what has been widely said about COVID-19.
The report further stated that both the diseases can be prevented by adopting some measures such as, frequent hand washing, refraining from touching the eyes, nose and mouth, and staying at home in case someone feels sick.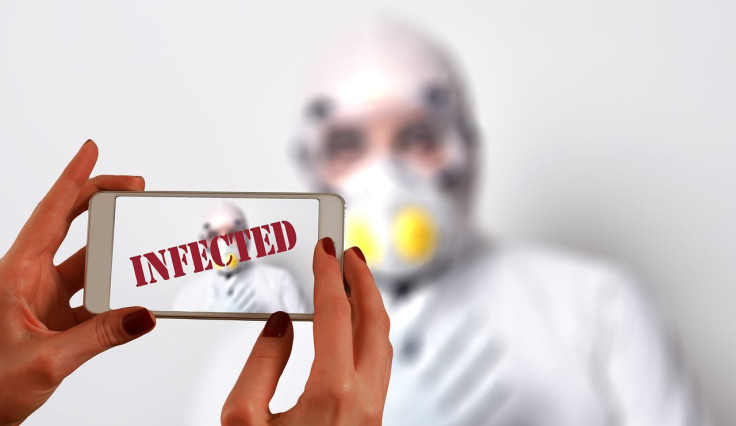 © Copyright IBTimes 2023. All rights reserved.