Could Donald Trump Beat Hillary Clinton In New York? Polling Shows Possibility, New York Post Reports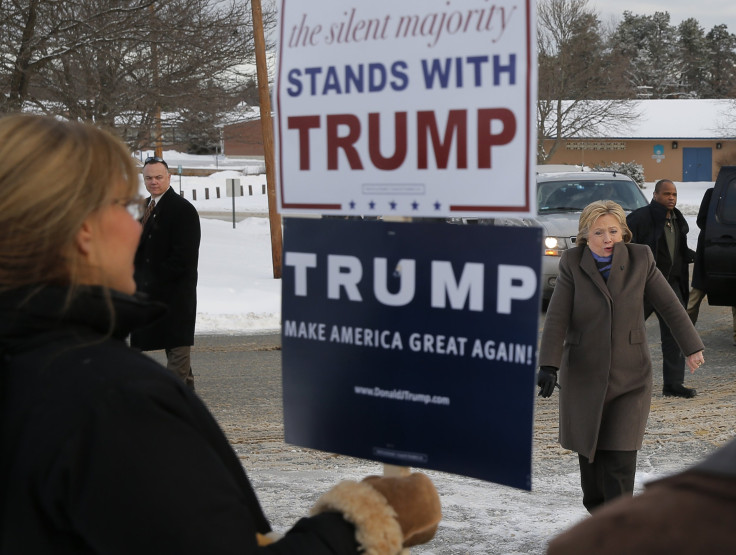 Should Democratic candidate Hillary Clinton face off against Republican Donald Trump in the presidential general election, she could face stiffer competition than expected in the state of New York, where she was senator, the New York Post reported late Sunday night. The Post cited poll results from Democratic and Republican legislative races that showed support for businessman Trump, a native New Yorker, was strong in the state.
"There are some Democrats who think that Hillary can be taken if Trump mounts a strong campaign," an anonymous prominent New York Democrat told the conservative-leaning paper. Clinton in 2000 was the first female senator elected in New York and was re-elected in 2006.
Hillary Clinton Campaign Contributions by State | InsideGov
A source told the Post that Trump apparently had strong support in the suburbs of Westchester and Long Island, which are often seen as important bellwether areas for how the election will play out as a whole in the state. And the polling also reportedly found that should former New York Mayor Michael Bloomberg run as an independent, an idea that has been floated, he would likely pull votes away from Clinton in the highly Democratic city and its surroundings.
It's unclear how accurate the Post report is. The newspaper has taken a strong stance against Clinton, and a Siena College poll released in early February showed Clinton with a comfortable 57-32 percent lead over Trump in the state.
Clinton and Trump both head into the important upcoming Super Tuesday as the favorites in their respective parties. Clinton won in a landslide over Vermont Sen. Bernie Sanders in South Carolina on Saturday night, while Trump has seen his lead widen in the polls in Super Tuesday states Georgia and Tennessee.
The RealClearPolitics average of polls has Clinton holding a slight lead nationally over Trump. The average of polls has Clinton at 45.3 percent support nationally against Trump, who is at 42.5 percent support.
© Copyright IBTimes 2023. All rights reserved.