'Counterpart' Season 2 Adds 'Inhumans' Actor Eme Ikwuakor
Eme Ikwuakor has joined the cast of Starz's "Counterpart."
According to Deadline, Ikwuakor will recur in Season 2 of the sci-fi thriller as Yorke, an enigmatic fixer for the Office of Interchange.
Ikwuakor joins previously announced Season 2 newcomer Betty Gabriel, who will play the series regular role of Naya Temple, an intimidating and magnetic former FBI agent hired by the Office of Interchange to eliminate corruption within the Berlin-based United Nations spy agency.
Ikwuakor and Gabriel join returning original cast members J.K. Simmons as Howard Silk, Olivia Williams as Emily Burton Silk, Harry Lloyd as Peter Quayle, Nicholas Pinnock as Ian Shaw, Nazanin Boniadi as Clare, and Sara Serraiocco as Baldwin, among many others.
News of Ikwuakor's casting comes five days before the airing of the Season 1 finale, a clear reminder that "Counterpart" got an initial two-season order at Starz. Filming on the show's 10-episode sophomore run began last month in Berlin, and will continue production in Los Angeles later this year.
Created by Justin Marks, "Counterpart" explores a mysterious world hidden beneath the surface of people's everyday existence. It follows Howard Silk, a lowly cog in the bureaucratic machinery of the Office of Interchange. When he discovers that the organization he's working at oversees The Crossing, a bridge between the two parallel dimensions, Howard is thrust into a dark world of intrigue, danger, and double cross where the only man he can trust is his near-identical counterpart from the other side of the wall.
As revealed in previous episodes of the show's freshman run, the universe split into two identical dimensions after an accident took place in 1986 during the Cold War between the United States and the USSR. While similar in every way at the moment The Crossing opened, the two sides have diverged significantly in the 30 years since.
Ikwuakor currently recurs as Dwayne Turner on Netflix's "On My Block" and played Gorgon in Season 1 of ABC's "Marvel's Inhumans." His other acting credits include CBS' "Extant" and the 2009 sci-fi fantasy film "Ink."
"Counterpart" Season 1 finale, titled "No Man's Land, Part Two," airs on Sunday, April 1 at 8 p.m. EDT on Starz.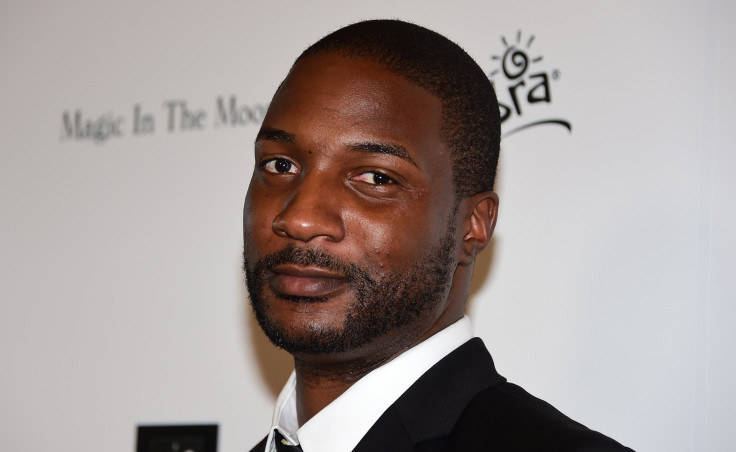 © Copyright IBTimes 2023. All rights reserved.