Court Prohibits Bankman-Fried From Contacting FTX Employees Using Encrypted Messaging Apps
Sam Bankman-Fried, the infamous founder of the now-bankrupt crypto empire FTX, is now temporarily barred from contacting former and current employees of the crypto hedge fund Alameda Research and FTX using Signal and other encrypted messaging apps.
U.S. District Judge Lewis Kaplan in New York also ruled Wednesday that Bankman-Fried is no longer allowed to reach out to the staff of both Alameda Research and FTX unless lawyers are present.
"Here, the undisputed information available to the Court regarding the 'nature and seriousness of the danger . . . posed by [defendant's continued] release' on the existing conditions has changed substantially since he was released, and there appears to be a material threat of inappropriate contact with prospective witnesses," the Memorandum and Order dated Feb. 1 read.
"That risk, the Court finds, is clearly and convincingly sufficient to warrant the imposition of additional conditions pending the full argument of the cross-applications. That is particularly true given the very limited constraint on the defendant's actions that a tightening of his conditions of release pending oral argument on February 7 would impose," Judge Kaplan said in the court order.
"In the interim, pending the outcome of that hearing, I hereby amend the conditions of the defendant's release, effective immediately, to add the government's proposed additional conditions that (1) the defendant shall not contact or communicate with current or former employees of FTX or Alameda (other than immediate family members) except in the presence of counsel, unless the government or Court exempts an individual from this rule and (2) the defendant shall not use any encrypted or ephemeral call or messaging application, including but not limited to Signal," the judge said.
The ruling came after federal prosecutors in Manhattan alleged that Bankman-Fried might do something to tamper with witnesses or destroy pieces of evidence in his ongoing criminal fraud case.
Prosecutors eventually filed a letter to the court last Friday, requesting for the bail conditions of the FTX founder to be amended.
Bankman-Fried's camp contested the prosecutors' request and called the move "an apparent effort to portray our client [Bankman-Fried] in the worst possible light."
The 30-year-old, who also founded the controversial crypto hedge fund Alameda Research, is now under house arrest at his parent's home in California after pleading not guilty to multiple charges including wire fraud, securities fraud, conspiracy, money laundering, campaign finance violations and defrauding investors for $1.8 billion.
Last week, Bankman-Fried's lawyers said that their client's efforts to contact the court-appointed CEO of FTX John Ray III were attempts to provide "assistance" and not to interfere.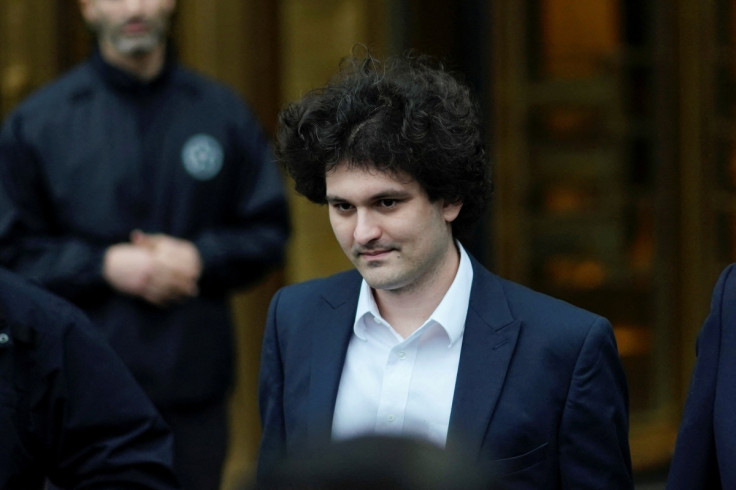 © Copyright IBTimes 2023. All rights reserved.