Courtney Clenney Trial Update: OnlyFans Model Allegedly Wired Father Over $1 Million After Boyfriend's Death
OnlyFans model and social media influencer Courtney Clenney, charged with murdering her boyfriend, appeared in court Tuesday for her second bond hearing.
Prosecutors argued Clenney is a flight risk due to her access to over $3 million dollars she made on the OnlyFans platform since 2020. They also accused Clenney of wiring her father $1.1 million following the alleged fatal stabbing of her boyfriend, Christian Obumseli, and argued whether several recordings should be excluded from evidence.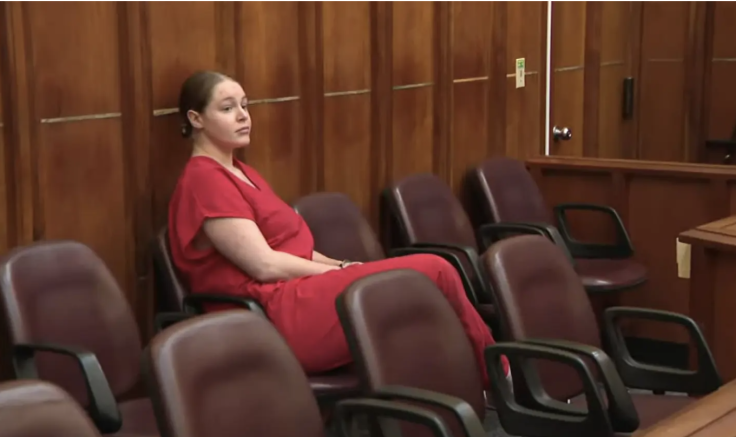 Clenney, 26, has pleaded not guilty to second-degree murder charges in the killing of 27-year-old Obumseli, a cryptocurrency trader, who was fatally stabbed on April 3. Clenney said she acted in self-defense during an argument with Obumseli at their apartment.
Clenney, who uses the online name Courtney Tailor, has more than 2 million followers on Instagram and a large audience on the subscription-only site OnlyFans, where she reportedly posted nude images of herself.
Prosecutors revealed that after allegedly killing Obumseli on April 3, Clenney moved $50K and then $1.1 million through wire transfers to her father to hide assets as the investigation moved forward. Prosecutor Khalil Quinan presented the bank transfers as evidence that Clenney could be a flight risk if she is granted bail.
Judge Laura Cruz presided over the detention hearing, as prosecutors argued that all video and audio recordings of fights between the couple before the stabbing should be included in evidence.
Frank Prieto, Clenney's defense attorney, asserted the recordings Obumseli made during arguments in the couple's shared apartment constituted an "illegal wiretap."
"If you know you're being recorded, yo, we're going to say what you want to, right?" he asked. "That person has an advantage to knowing he's being recorded, yes?"
Prosecutors countered by saying, "An individual does not expect privacy in their sound waves being too far and too loud for other people to hear... it's audible that she was screaming in the videos."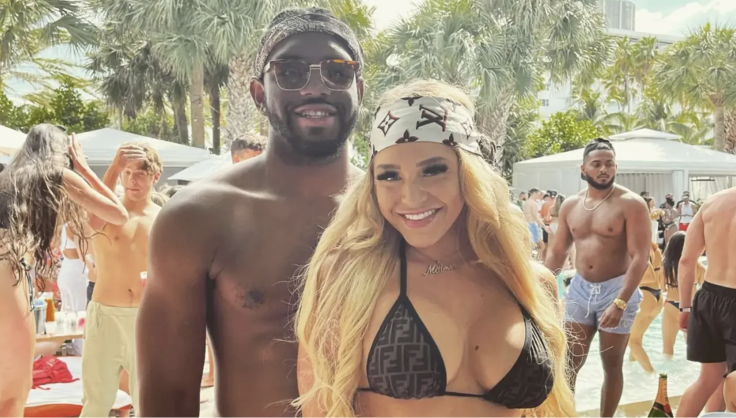 Cruz said some recordings were so loud that there was no "subjective expectation of privacy." However, audio recordings of the couple at a "normal" pitch should be excluded from the evidence.
Cruz also denied the defense's request to strike the state's motion for pretrial detention for technical reasons. Prosecutors then shared crime-scene photos showing a bloody and chaotic scene in the couple's luxury apartment following the incident.
Clenney has admitted to stabbing Obumseli, but claims it was purely in self-defense. According to testimony, Clenney threw the knife toward Obumseli from about 10 feet after he allegedly attacked her, striking him just below the neck and hitting a main artery.
The medical examiner has since testified that forensic evidence did not support her claim, saying Clenney had no visible injuries, and Obumseli's wound was likely caused by the "downward strike" of a knife.
The bond hearing lasted over four hours but there was no final decision about the defendant's bail status. Additional testimony is planned for Thursday.
© Copyright IBTimes 2023. All rights reserved.
FOLLOW MORE IBT NEWS ON THE BELOW CHANNELS