COVID-19 Already In US Since December 2019, Mounting Evidence Suggest
KEY POINTS
Scientists for the NIH analyzed blood samples taken from Americans in early 2020
The researchers found seven people who had possible COVID-19 infections as early as December 2019
Some experts say the antibodies could have been from other coronaviruses
A new analysis of blood samples taken in early 2020 suggests that COVID-19 was already circulating in the United States as early as December 2019, weeks before the U.S. Centers for Disease Control and Prevention confirmed the first case in the country.
A team of scientists and researchers at the National Institutes of Health analyzed blood samples taken from 24,000 Americans early last year and found seven people in five states who may have had SARS-CoV-2 nearly a month before health officials first confirmed cases of the coronavirus.
In the study published Tuesday, scientists suggested that three from Illinois, and one each from Massachusetts, Mississippi, Pennsylvania and Wisconsin were infected with COVID-19 as early as Dec. 24, 2019.
The NIH researchers have not followed up with the study participants to see whether they traveled out of the country before their infection. However, they noted that seven people who may have had the virus did not live in or near New York City or Seattle, where the first wave of cases was recorded.
Some experts, however, said the study is flawed and noted that the antibodies found in the blood were from other coronaviruses and not the SARS-CoV-2 strain.
"While it is entirely plausible that the virus was introduced into the United States much earlier than is usually appreciated, it does not mean that this is necessarily strong enough evidence to change how we're thinking about this," William Hanage, a disease dynamics expert at Harvard University, told the Associated Press.
Scott Hensley, an immunologist at the University of Pennsylvania, also said the small number of samples that tested positive in the study may make it difficult to determine whether they were true COVID-19 infections or errors.
"It's hard to know what is a real signal and what isn't," Hensley told The New York Times.
The COVID-19 pandemic began on Dec. 31, 2019, when the World Health Organization confirmed that dozens of people in China were being treated for pneumonia. Many of the patients had visited Wuhan, where a live animal market was located.
On Jan. 11, 2020, China reported the first known death from the novel coronavirus involving a 61-year-old man who had visited the Huanan Seafood Market in Wuhan.
On Jan. 21, 2020, the CDC confirmed the first case of COVID-19 (then called 2019-nCoV) in the United States. The patient, who lived in Washington, had returned from Wuhan, China.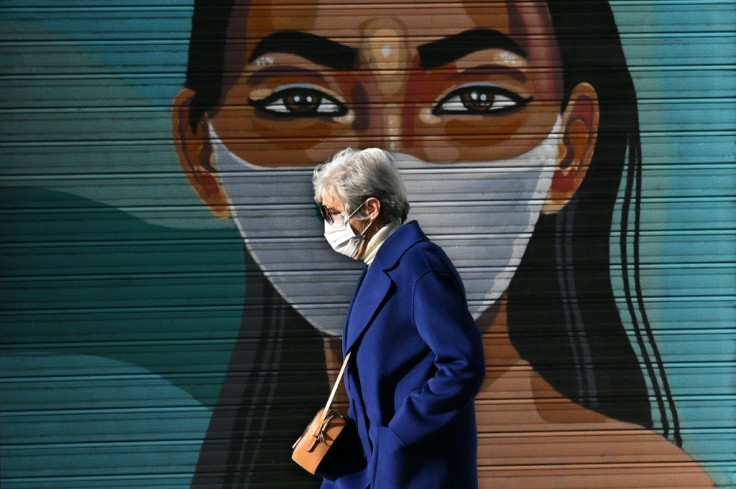 © Copyright IBTimes 2023. All rights reserved.