Over 100 Washington Residents Get COVID After Getting Vaccinated
Health officials in Washington have confirmed that at least 102 people that were fully vaccinated against COVID-19 have tested positive for the coronavirus.
The Washington State Department of Health (DOH) said that the COVID shot recipients experienced what is called "vaccine breakthrough." The cases occurred starting Feb. 1 and more than two weeks after each individual received their final vaccine dose.
But the agency said the positive cases are not unexpected as the COVID vaccines are not 100% effective, allowing for a small number of people to still contract the virus.
Both the Pfizer and Moderna vaccine are up to 95% effective with two doses, while the Johnson & Johnson COVID shot has up to 66% efficacy with one dose.
The DOH maintained that the 102 people account for just 0.01% of the 1 million Washington residents that have been fully vaccinated against COVID. The breakthrough cases were identified in 18 counties of the state.
Of the 102 vaccinated people that tested positive for the virus, most of the cases resulted in mild symptoms, with eight hospitalizations out of the group. DOH is investigating two potential breakthrough cases where the patients died. Both individuals were over 80 years old and had underlying health conditions, the agency said.
In a statement, the health department said: "Further investigation will help to identify patterns among people who have COVID-19 after vaccination, such as if a virus variant may have caused the infection."
Secretary of Health Umair A. Shah said, "Finding evidence of vaccine breakthrough cases reminds us that, even if you have been vaccinated, you still need to wear a mask, practice socially distancing, and wash your hands to prevent spreading COVID-19 to others who have not been vaccinated."
Shah continued, "It is important to remember that every vaccine on the market right now prevents severe disease and death in most cases. People should still get vaccinated as soon as they are eligible, and encourage friends, loved ones, and co-workers to do the same."
Other states have also reported breakthrough cases, including Hawaii, which had three residents contract COVID-19 after being fully vaccinated. In Minnesota, 89 people tested positive for the virus after receiving their COVID shots.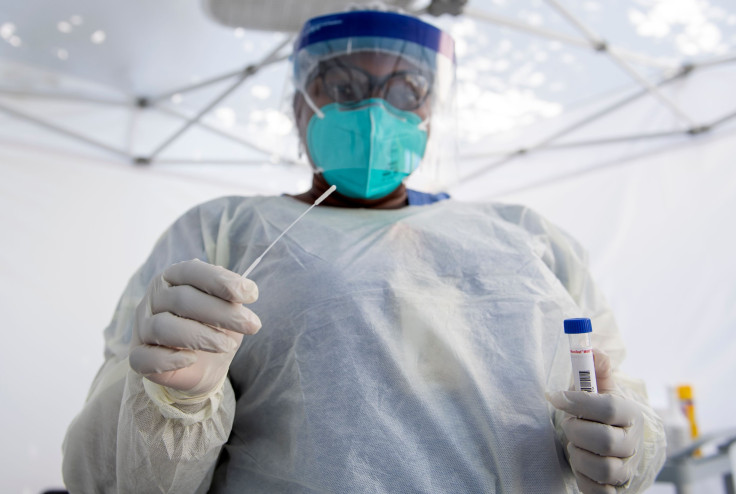 © Copyright IBTimes 2023. All rights reserved.
FOLLOW MORE IBT NEWS ON THE BELOW CHANNELS