COVID-19 Shutdown: Alabama Woman Hosts House Party, Coughs On Officer's Face During Arrest
A woman in Alabama who flouted the social distancing guidelines and hosted a house party coughed on an officer's face in the middle of her arrest.
Melanie Nicole Chambers, 39, has been charged with possession of a controlled substance, possession of marijuana, possession of drug paraphernalia, and violation of the state health officer's current suspension of gatherings, according to City of Andalusia.
Andalusia Police Department was tipped off about loud music emanating from a party in Brewton Street. On arrival, the officers found at least 40 to 50 people present at the gathering. Police Chief Paul Hudson said the place also reeked of marijuana.
Officers contacted Chambers who happened to be renting the property. Hudson said Chambers "coughed in an officer's face and said something about COVID-19, the coronavirus currently causing a worldwide pandemic," while being confronted.
Officers executed a search warrant and yielded "numerous items of narcotics, including marijuana and drug paraphernalia."
Chambers' was held on a $23,500 bail bond. Hudson said the incident marked the department's first-ever arrest on the grounds of violating the state's stay-at-home order.
"We are handling this on a case-by-case basis," he said. "If participants refuse to comply with the order, we have to take steps to enforce it."
The state's stay-at-home order came into effect on April 4, to be in place until April 30. It required all residents to stay home unless they need to run essential errands.
The state has recorded at least 5,610 confirmed cases as of Thursday, with 178 deaths, according to the state health department.
Earlier this month, a man in Florida was charged with biological weapon hoax after coughing, spitting on police personnel claiming he had the coronavirus. Cops were responding to his home regarding a domestic violence complaint involving him when he spat on the arresting officer multiple times, hit the officer's "face, nose, and inside her mouth with blood-filled saliva." He told cops that he was intending to "spread the virus around," but his subsequent test for the pathogen came back negative.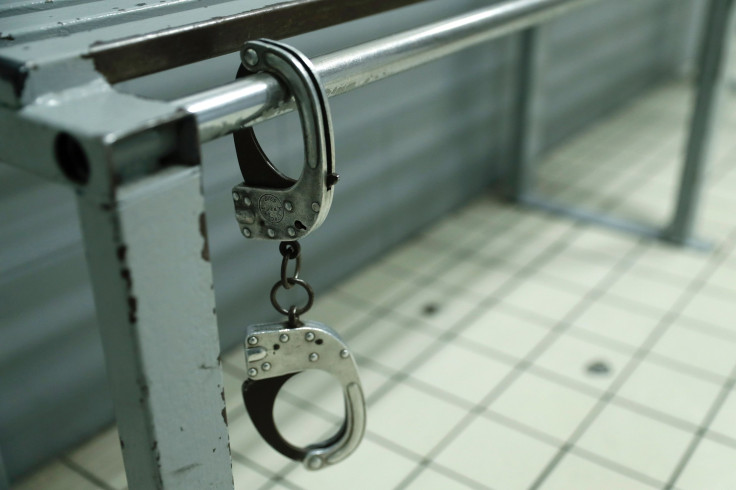 © Copyright IBTimes 2023. All rights reserved.