"Cowboys & Aliens" premiere brings out the big guns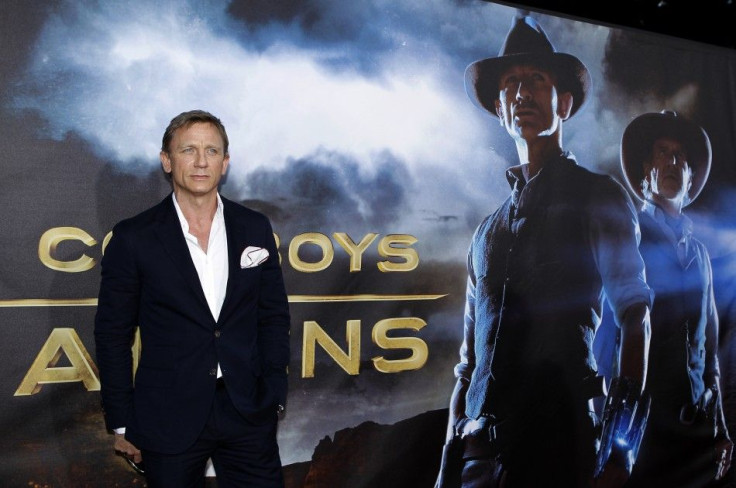 For the premiere of his new shoot-'em-up epic "Cowboys & Aliens," Jon Favreau presented a screening almost as big and bombastic as the movie itself, invading the San Diego Civic Theater with a horde that included Daniel Craig, Harrison Ford, Olivia Wilde, Sam Rockwell, Steven Spielberg and Ron Howard.
"In case you don't like the movie, I'm gonna say that this is how you felt about the film," Favreau said in reaction to the thunderous applause that greeted him, before dragging the aforementioned assemblage onto the stage and launching into a heartfelt assessment of the evening.
"We have all the people who've been working on the movie interacting with the fans," Favreau noted. "These are real people who've been working really hard on this, and they're on pins and needles waiting to find out what you think."
The results of their collective labor, "Cowboys & Aliens," is pretty much summed up by the title -- despite its fantastical premise, it's an action flick, from head to tentacle.
Based on the 2006 graphic novel by Scott Mitchell Rosenberg, the film (out July 29) stars Daniel Craig as Jake Lonegan, a robber with a past that's an enigma even to him, after an alien abduction that leaves him with a fuzzy memory and a mysterious bracelet on his wrist.
Stumbling into a nearly abandoned mining town, he finds himself joining with the local townsfolk to fend off an invasion of aliens intent on blowing the place up and abducting its remaining citizenry -- "Gunfight at the O.K. Corral" meets "Independence Day," in a nutshell.
(TheWrap)
© Copyright Thomson Reuters 2023. All rights reserved.