'Crash Bandicoot: On The Run!' Coming To Mobile Devices Next Year
KEY POINTS
Crash Bandicoot will be running and jumping on iOS and Android devices next year
"Crash Bandicoot: On The Run!" is developed by King and will look like classic Crash titles
Players can find secret paths, craft special gadgets, and spin through obstacles in the game
Crash Bandicoot is finally joining the mobile gaming community with his very own mobile game.
"Crash Bandicoot: On The Run!" is a new mobile runner starring the eponymous Crash and promises to look a lot like the original "Crash Bandicoot" titles from the past. Crash will run automatically as players will control the character by swiping him across their mobile screens in the new game.
Three enemies are featured in the first trailer for "Crash Bandicoot: On The Run!" They are perennial Crash nemesis Neo Cortex, his niece Nina Cortex with her bionic hands, and his evil doppelganger Fake Crash. Some levels will be based on the "Crash Bandicoot" platformer series, according to GameSpot.
Although the trailer mostly shows Crash running, jumping, and generally avoiding obstacles thrown his way, the game will also have crafting and base-building elements, but it is not yet clear how those levels will look like.
Outside of the running levels, players can build up Coco's Base as they play and craft special gadgets and weapons to help out in "battle runs."
Earlier this month, Crash made his long-awaited return as the lead star in his own game courtesy of "Crash Bandicoot 4: It's About Time." Prior to that, the last time the mutant eastern barred bandicoot starred in a game was in 1998's "Crash Bandicoot: Warped."
The character appeared sporadically in other titles since then, going through a variety of developers while starring in kart racers, and hack and slash, and even in RPG. Crash also made a cameo in "Uncharted 4: A Thief's End," but his popularity soon pushed developer Toys for Bob and publisher Activision to create a new title altogether.
With this jump into mobile games, developer King is clearly hoping that Crash's appeal is not limited to platform gaming fans. Unlockable challenge runs can be found by heading down hidden paths and asynchronous multiplayer is also offered to allow players to compete with friends on the same levels to determine who is the best Crash of them all.
Set for a 2021 release, pre-registering for "Crash Bandicoot: On The Run!" on Android and iOS will unlock a Blue Hyena skin that can be activated when the game officially arrives.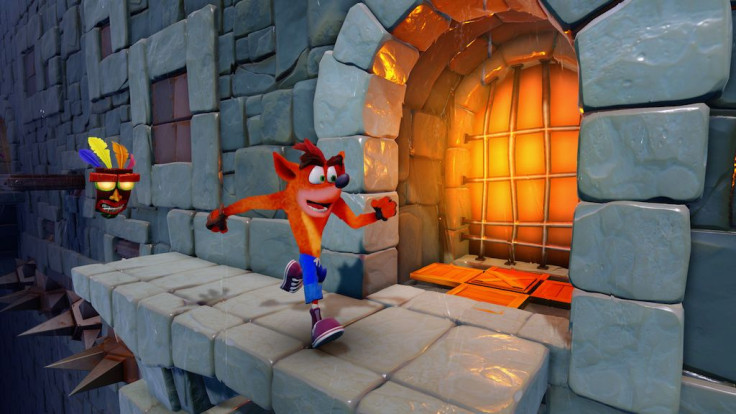 © Copyright IBTimes 2023. All rights reserved.