'Criminal Minds': Paget Brewster Opens Up About Cast Changes In CBS Series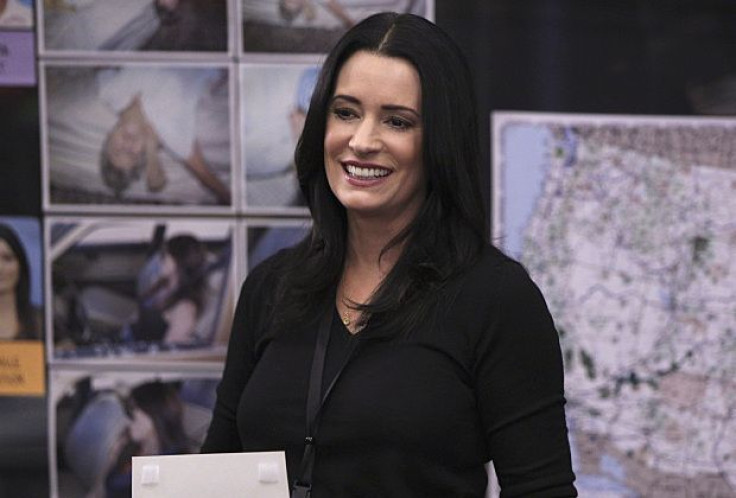 "Criminal Minds" star Paget Brewster recently shared her thoughts regarding the departure of some of her former co-stars.
While speaking with TV Line at the 2017 San Diego Comic-Con, Brewster said that it's unfortunate that some of the cast members of the hit CBS drama have decided to leave. "It's always hard when someone is gone, whether by choice or not by their choice… but you roll with it… You can't not miss the people who are gone," she said.
Read: "Criminal Minds: Beyond Borders" alum Daniel Henney to join "Criminal Minds" Season 13
Brewster, who stars in the digital release of "Batman and Harley Quinn" as Poison Ivy, admitted that the idea of replacing a longtime cast member also weighed on her last year. At the time, the "Grandfathered" alum replaced Thomas Gibson. Initially, Brewster was invited to join "Criminal Minds" as a recurring guest star, but she eventually became a regular cast member. "The con was the situation in which it happened, which was Thomas Gibson no long being with the show. That was unfortunate," she said.
But despite all of the recent cast shakeups in "Criminal Minds," Brewster said that the environment on set remains to be a happy one. "I'm really happy to be back," she concluded.
Last month, "Criminal Minds: Beyond Borders" alum Daniel Henney was cast as a series regular in the original series from the franchise. According to Deadline, Henney will reprise his role as Special Agent Matt Simmons in "Criminal Minds." The actor was part of "Beyond Borders" for two seasons before CBS decided to axe the series.
Matt was previously attached to the International Response Team, but he will not be working with his colleagues in the Behavioral Analysis Unit (BAU) in "Criminal Minds."
Also in the same month, TV Line reported that Kirsten Vangsness and A.J. Cook will continue to appear in "Criminal Minds" Season 13 after securing new deals. Prior to the confirmation of their return, Joe Mantegna and Matthew Gray Gubler resigned from the series. However, Vangsness and Cook decided to hold out for salary parity with Gubler. Deadline noted that the negotiations were essentially on par with Gubler.
"Criminal Minds" Season 13 will premiere on CBS on Sept. 27 at 10 p.m. EST.
© Copyright IBTimes 2023. All rights reserved.