'Criminal Minds' Season 12 Spoilers: Episode 3 Synopsis Released Online; What Will Happen In 'Taboo'? [VIDEO]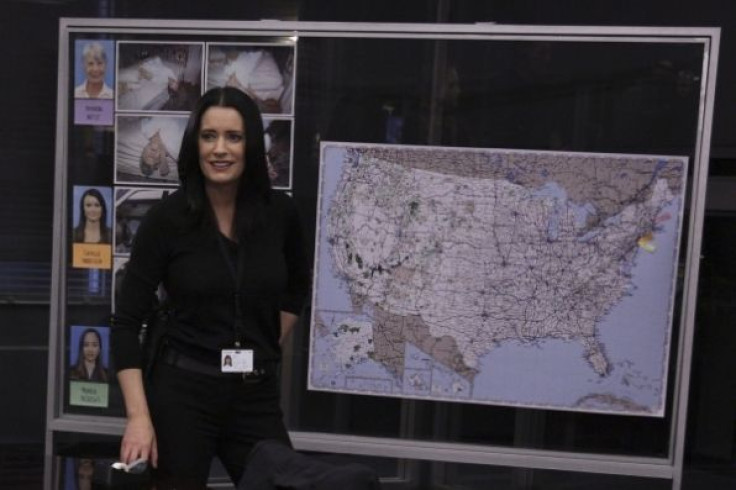 CBS' "Criminal Minds" aired an episode this week in which a case made FBI Agent Jennifer Jareau (J.J.) extremely emotional. Although it was Thomas Gibson's last episode portraying BAU (Behavioral Analysis Unit) leader Aaron "Hotch" Hotchner, episode 2 focused mostly on J.J.'s emotional side after a case hit too close to home. So, what will happen in Season 12, episode 3?
Interpol Agent Emily Prentiss (Paget Brewster) returns to the FBI to solve a case. Prentiss will be reunited with her friends J.J., Rossi (Joe Mantegna), Dr. Reid (Matthew Gray Gubler) and Garcia (Kirsten Vangsness). It will be good to see Brewster return since "Criminal Minds" fans have been clamoring for her return as Prentiss on the crime series.
According to the synopsis (via SpoilerTV) of the upcoming episode, titled "Taboo," the BAU will welcome Prentiss back when she helps them solve a case. Three women have disappeared mysteriously. Later, the team finds their bodies. The unsub cut off his victims' limbs and encased them in layers of cement. Yikes.
In the promo of Season 12, episode 3, Reid observes that the serial killer's victims have chemical burns. Prentiss also makes an interesting observation – the unsub is trying very hard to hide the bodies. He is encasing them in layers of cement ensuring that it is difficult for the FBI to find the bodies.
Hotch will be on a special assignment in episode 3. It isn't clear how "Criminal Minds" will write off this fan favorite character yet. Any way, we will know soon enough.
TVGuide shared a photo of one of the victims' limbs that was being recreated on set by the crew.
The "Criminal Minds" showrunner, Erica Messer, told the website that Prentiss and Luke Alvez (Adam Rodriguez) will form a fun friendship after working on the case. However, the trailer suggests otherwise. Something definitely happened on the field because Alvez tells her to keep what happened out there between themselves.
"Criminal Minds" Season 12, episode 3 premieres Wednesday, Oct. 12 at 9 p.m. EDT on CBS.
© Copyright IBTimes 2023. All rights reserved.