'Criminal Minds' Season 12 Spoilers: 8 Things To Know Before The Sept. 28 Premiere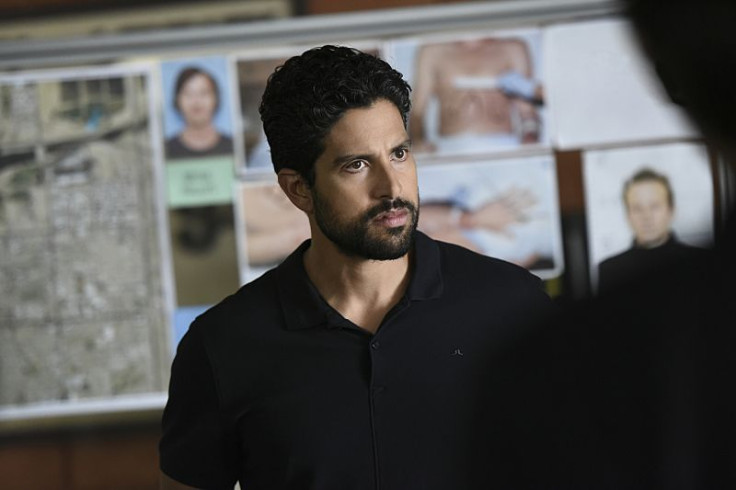 To say that a number of changes have taken place in CBS' "Criminal Minds" both on-screen and off-screen would be an understatement. Still, the crime series has marched on with its head held high.
Season 12 will continue after the events of last season. The Behavioral Analysis Unit (BAU) is back with its ace profiling skills after a group of 13 convicts escaped their prison cells last season. Here's everything you need to know about "Criminal Minds" before watching the Season 12 premiere:
1. Episode 1 Synopsis
The Season 12 premiere will pick up a few months after 13 prisoners escaped their cells in May. FBI's Fugitive Task Force leader Luke Alvez (Adam Rodriguez) joins the BAU in order to help them catch five of the remaining 13. Over the summer, Alvez nabbed the other eight. Of course, episode 1 will only focus on the team capturing one of the remaining five escaped serial killers.
The guest cast list reveals which killer will be focused on in the first episode of Season 12. Peter Lewis reprises his role as the mind-controlling serial killer named Mr. Scratch/ Bodhi Elfman. The regular cast which includes Thomas Gibson, Joe Mantegna, Matthew Gray Gubler, A. J. Cook, Kirsten Vangsness and Aisha Tyler will be back on "Criminal Minds."
2. Episode Titles
CBS has released the first couple of episodes for Season 12. They are:
Episode 1 – "The Crimson King"
Episode 2 – "Sick Day"
Episode 3 – "Taboo"
Episode 4 – "Keeper"
Episode 5 – "Anti-Terror Squad"
Episode 6 – "Elliott's Pond"
Episode 7 – "Mirror Image"
Episode 8 – "Scarecrow"
3. A New Character
Alvez will be instrumental in helping the profiling team catch the escaped killers. Rodriguez describes his character as more of a "hunt 'em down kind of guy." He's an agent who believes in taking action rather than talking. His experience and expertise will lead the team to officially ask him to join them.
4. Thomas Gibson Exits
Perhaps the most interesting aspect of "Criminal Minds" Season 12 will be seeing how Thomas Gibson, who plays BAU team leader Aaron "Hotch" Hotchner, will exit the series. Gibson was fired in episode 3 after he allegedly assaulted the show's producer- writer, Virgil Williams. Incidentally, in episode 3, Hotch is assigned temporary duty elsewhere. How his absence will be explained from episode 3 onwards remains a mystery. The show can write him off by killing him, having him resign for personal reasons or take a new job.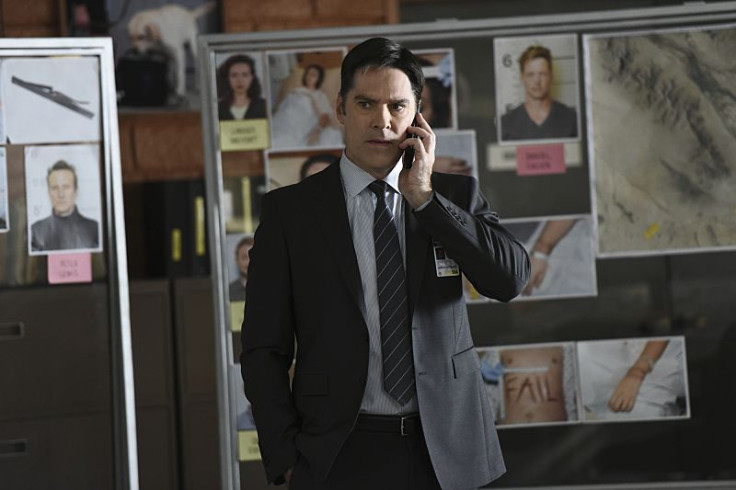 5. Garcia Doesn't Like Derek Morgan's Replacement
Garcia (Kirsten Vangsness) is not happy with Alvez joining the team, especially since he is Derek Morgan's (Shemar Moore) replacement. He gets off on the wrong fit with the tech analyst in the Season 12 premiere. The show's executive producer, Erica Messer, had previously told TVLine, "The fun thing about that [Alvez] character is not that he's a new [Derek], but what is Garcia going to think of the new guy? There's something real in the workplace environment where a friend leaves and you're like, 'I'll never love anyone the way I loved that friend,' so she has to warm up to him." We miss baby girl!
6. Paget Brewster Returns!
The best part of Season 12? Fan favorite character Emily Prentiss (Paget Brewster) returns to the BAU after her stint at Interpol. She leads the team in Hotch's absence. The question is whether she will take Hotch's position permanently.
7. Mr. Scratch Is Season 12's Main Villain
Although Mr. Scratch will appear in episode 1, the mind-altering criminal will also be the season's main villain. After what he did in Season 10 to Hotch, fans should be scared.
8. Spencer Reid's Mother Returns!
Not only is Brewster returning to "Criminal Minds" after fans clamored for her character's return for years, but Jane Lynch is reprising her role as Dr. Spencer Reid's (Gubler) schizophrenic mother, Dr. Diana Reid. She will guest star in two episodes in early 2017 in a story that focuses exclusively on her son. Diana was last seen in Season 4. She lives in an assisted-living home in Las Vegas due to her illness.
"Criminal Minds" Season 12 premiers on Wednesday, Sept. 28 at 9 p.m. EDT on CBS.
© Copyright IBTimes 2023. All rights reserved.