Cruise Line Cancels Scheduled Trips To Deliver Hurricane Dorian Relief To Bahamas
Cruise lines continue to support the relief efforts at the Bahamas that was ravaged by the furious hurricane Dorian.
Bahamas Paradise Cruise Line has canceled all its booked sailings to ferry relief materials and run special missions to the Bahamas island.
Paradise Cruise Line has gone out of the way in supporting the distressed Bahamas islanders. Most of the Bahamas cruise lines have already joined the Hurricane relief efforts. Some have extended hefty cash donations.
Bahamas Paradise Cruise Line is a small cruise line based in West Palm Beach, Florida. In the Bahamas trips, it is now focusing on the relief work aimed at residents of the worst-hit islands of Grand Bahama and Abaco.
Grand Celebration becomes a pioneer on Bahamas relief
In cruise news, reports also said the support by Grand Celebration cruise ship. It will be sailing more relief missions to Freeport on Grand Bahama Island.
The cruise ship will carry supplies to the islands collected via donations. It will also transport Bahamian residents with the correct paperwork to Florida on the return trip.
Accordingly, all the Grand Celebration regular cruise departures have been converted into Hurricane relief non-profit cruises. Thye will operate on September 13, 15, 17 and 19.
Grand Celebration was the cruise line to respond to the devastation caused by Hurricane Dorian that lashed the Bahamas islands with speeds of 185 miles per hour.
In the first mission, Grand Celebration departed on September 5 from Port of West Palm Beach with volunteers and relief goods including food, water, and medicines. On September 7 the vessel came back to Florida with many evacuated residents.
Grand Celebration has appealed to well-wishers to donate for the Hurricane relief sailings by sending stuff to its Bahamas Paradise Cruise Line warehouse at Riviera Beach, Florida.
NHC warns of another storm threat
Meanwhile, some reports said potential tropical Cyclone Nine is gaining strength as a tropical storm and may sweep the Bahamas, Florida, and parts of the Southeast or Gulf coasts of the United States, including areas already hit by Hurricane Dorian.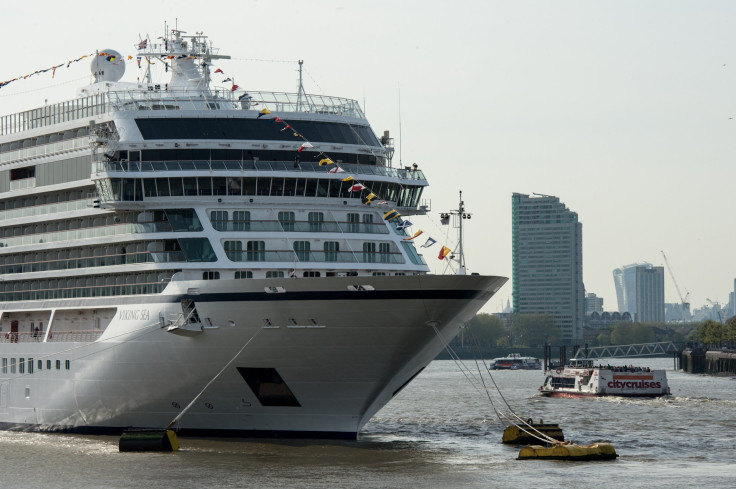 The National Hurricane Centre (NHC) posted a tropical storm warning for the northwestern Bahamas barring the Andros Island.
The NHC advisory said a tropical storm watch is recommended for portions of the Florida east coast.
Tropical Cyclone Nine is meandering over the southeastern Bahamas and will be named Humberto if it attains a tropical storm status.
© Copyright IBTimes 2023. All rights reserved.