Cruise Ship Outbreak 2015: Disgusting Stomach Bug Norovirus Sickens More Than 150 On Star Princess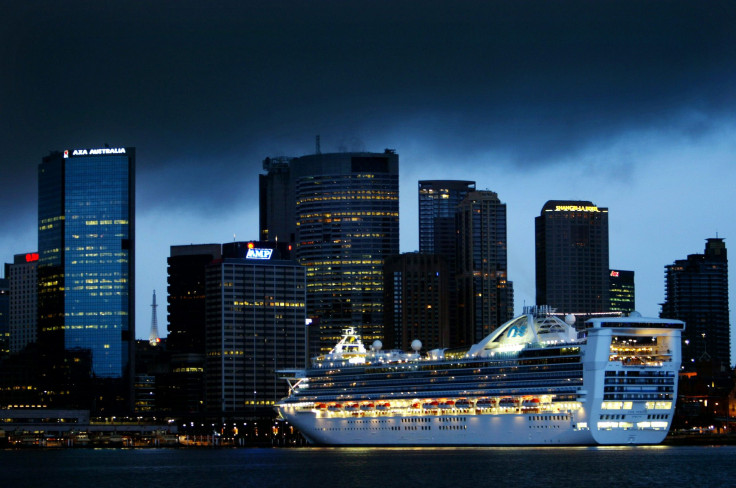 More than 150 people on the cruise ship Star Princess have been sickened by the gastrointestinal bug norovirus, the U.S. Centers for Disease Control and Prevention's Vessel Sanitation Program said Monday. At least 138 of the ships's 2,597 passengers were ill, along with 18 of the ship's 1,094 crew members, and rapid testing conducted on board the ship confirmed norovirus as the cause.
Norovirus is a highly contagious stomach virus that leads to stomach pain, nausea, vomiting and diarrhea. It can be passed from person to person or through contaminated food or surfaces, according to the CDC. Although the outbreaks of the virus are known to occur on cruise ships, it is also a common cause of illness among the general population that accounts for 19 million to 21 million sick cases in the U.S. every year.
The company Princess Cruises, which operates Star Princess, increased disinfection and cleaning procedures on board the ship in response to the outbreak, the CDC said. They were also collecting specimens from passengers to send to the CDC for testing and working on a plan with the center to fully sanitize the ship after its scheduled docking in San Francisco Thursday.
The Star Princess is one of nine cruise ships in 2015 to have reported outbreaks of gastrointestinal illnesses to the CDC. Of those, six, including the Star Princess, were caused by norovirus. One other ship operated by Princess Cruises, Coral Princess, had an outbreak of norovirus in April that sickened more than 100 passengers and crew members. The nine outbreaks on cruise ships so far this year equals the number of outbreaks reported during all of last year.
Approximately 1.7 million guests board the 18 cruise ships operated by Princess Cruises every year. "No matter where Princess ships sail, passengers enjoy warm and gracious service in an atmosphere of comfortable elegance," the company's website says. "Princess crew members are dedicated to providing exceptional service to ensure guests can escape the everyday with an unforgettable vacation."
© Copyright IBTimes 2022. All rights reserved.
FOLLOW MORE IBT NEWS ON THE BELOW CHANNELS