Crypto Market Tumbles After SEC Sues Binance And Labels Multiple Assets As Securities
KEY POINTS
The crypto market saw huge liquidations after the news about the SEC suing Binance
Bitcoin was still unable to get past the $26,000 price level and saw a 4.18% loss at $25,700.17 Tuesday
Ether saw a 3.13% decline over the past 24 hours and was trading down $1,815.99 early Tuesday
The crypto market tumbled after the latest move of the U.S. Securities and Exchange Commission (SEC), which included filing a lawsuit accusing Binance and its CEO Changepeng Zhao of violating the country's securities law and labeling 12 popular crypto assets. The development caused ripples in the entire nascent industry and spooked investors.
The entire cryptocurrency market wallowed in the puddle of red on the news, showing up to double-digit losses, particularly observed in the tokens the SEC deemed as securities.
Data from cryptocurrency futures trading and information platform CoinGlass revealed that traders of digital assets got hit with around $320 million of losses in liquidations, with approximately $289 million of long positions wiped out Monday morning.
Long positions are traders who bet on the price increase of assets, and according to CoinGlass, the long position's losses marked the largest level of long liquidations in three months.
The huge amount of liquidations indicates that most investors were caught off guard by the sudden plummet in the value of crypto assets, with around 119,000 cryptocurrency traders shown to have liquidated over the past 24 hours.
Another reason for the tumble in the crypto market is the drop in the total value locked (TVL), which is a metric used to gauge crypto market sentiments.
Data from the multi-chain TVL stats dashboard DeFiLlama showed that the TVL across protocols plummeted by 1% and saw a loss of around $116 billion, the biggest yet since April 2022.
With the crypto market in the red, Bitcoin, the world's largest crypto asset by market capitalization, nosedived to $25,744, recording a 60-day low Monday following the news. Holders were anxious and expecting a much larger price dip, considering Bitcoin was already struggling to break through the $26,600 resistance even before the SEC charged Binance and declared 12 crypto assets as securities.
Ether, the native token of the Ethereum blockchain and the world's second-largest crypto asset by market capitalization, also plummeted Monday and saw a 5% price decline below the $1,800 price level.
The CoinDesk Market Index, which measures the performance of the cryptocurrency market, revealed that the market was down by over 6% after the news and noted that all sectors composing the index plummeted into the negative sphere although the crypto Fear and Greed index remained neutral.
Bitcoin was still unable to get past the $26,000 price level and saw a 4.18% loss at $25,700.17 with a 24-hour volume of $20,415,850,007. Ether, on the other hand, witnessed a 3.13% decline over the past 24 hours and was trading down $1,815.99 with a 24-hour volume of $8,709,838,278 as of 4:36 a.m. ET on Tuesday, according to the latest data from CoinMarketCap.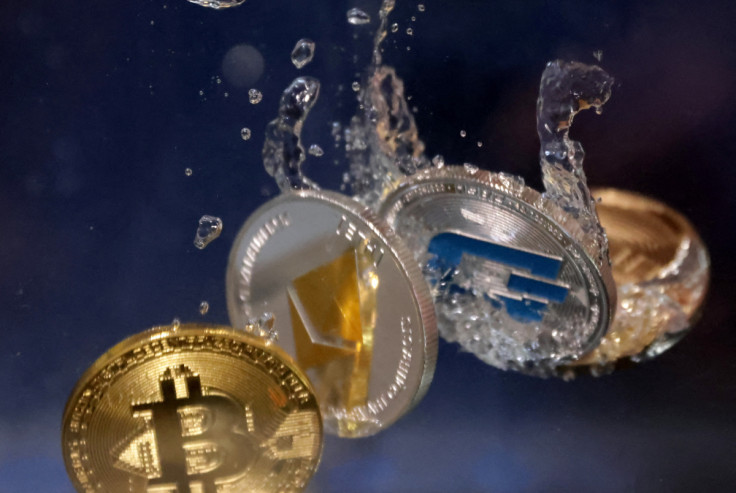 © Copyright IBTimes 2023. All rights reserved.