Cuba Earthquake 2017: Guantanamo, Santiago De Cuba Shaken By 5.4 Quake Off Southeast Coast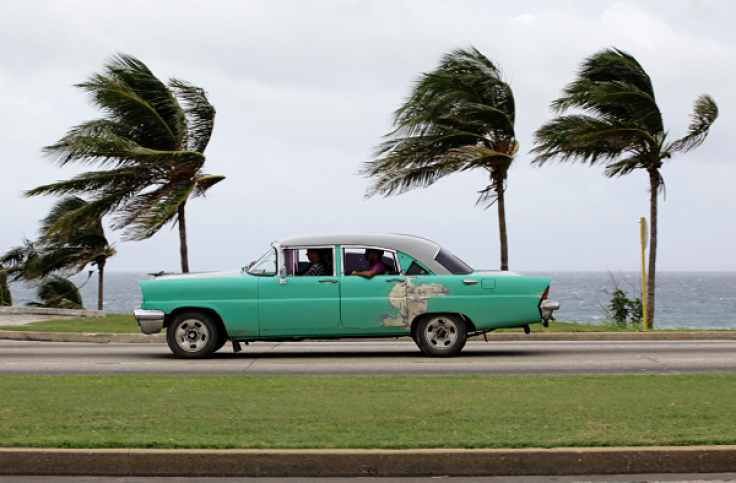 A moderate earthquake rocked Cuba Tuesday morning, according to reports. The quake struck about 50 miles away from the southeast coast, with tremors felt about 100 miles away from the epicenter in cities including Santiago de Cuba, Guantanamo, Palma Soriano and Bayamo, Earthquake Track reported.
The earthquake hit at 4:08 a.m. local time nearly seven miles beneath the earth's surface. The United States Geological Survey (USGS) said the quake was 5.4-magnitude. However, the European-Mediterranean Seismological Center (EMSC) estimated a preliminary magnitude of 5.7.
There were no immediate reports of injuries of major damages caused by the quake. However, the its magnitude was felt by people near the epicenter and surrounding cities, many of whom reported on social media about experiencing aftershock tremors .
Southeastern Cuba has a history of minor earthquakes, but rarely have strong magnitude tremors been felt on the island. It sits near several active fault systems, which has produced nearly 2,000 seismic events a year. The majority of Cuba's quakes result from the Oriente fault zone along the southeastern coast and causes about 70-percent of Cuba's yearly seismic activity.
The last time Cuba experienced an earthquake higher than 5.0 magnitude was in September of last year. That one hit in the areas of Maisi and Guantanamo, according to Earthquake Track. However, back in January 2016, areas surrounding El Cobre and Santiago de Cuba felt a string of small earthquakes for several days. The earthquakes ranged from 4.2- to 4.8-magnitude.
Prior to that, Cuba's most recent fatal earthquake was in May of 1992, when a severely powerful 7.0-magnitude struck off the southeastern coast, according to reports. The earthquake, which struck about 400 miles southeast of Havana in Cano Cruz and Pilon, caused injuries to about 40 people and destroyed more than 100 homes. The worst damage occurred to homes and people living in the city of Niquero, which is just north of Pilon, according to Cuba's A.I.N. news agency.
© Copyright IBTimes 2023. All rights reserved.
FOLLOW MORE IBT NEWS ON THE BELOW CHANNELS