Obama Immigration And Undocumented Latinos: How Reform, Mass Deportations And Cuban Policy Hurt Them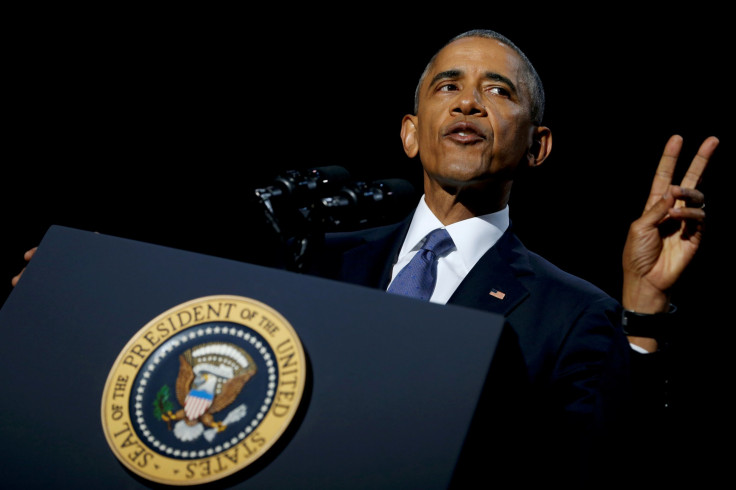 Latinos in America were dealt their latest blow from the U.S. government when President Barack Obama announced that he would put an end to Cubans arriving in the country without visas.
"Effective immediately, Cuban nationals who attempt to enter the United States illegally and do not qualify for humanitarian relief will be subject to removal, consistent with U.S. law and enforcement priorities," Obama said in a statement Thursday.
In enforcing U.S. immigration policies, the Obama administration has deported mostly women and children who have come from Honduras, Guatemala and other Central American countries since 2014. Nearly 60 percent of Latinos in the U.S. have disapproved of the way the Obama has handled deportations of undocumented immigrants, according to a new national survey conducted by the Pew Hispanic Center.
The people removed from their homes by the Department of Homeland Security have sought refuge from violence in Central America, according to Fusion. However, because of Obama's deportations, they will soon or have already returned to their homelands.
Bernie Sanders wrote a letter to Obama, Department of Homeland Security Secretary Jeh Johnson and ICE director Sarah Saldaña, earlier this month making a plea to adjust immigration policies targeting the undocumented immigrants.
"Raids are not the answer. We cannot continue to employ inhumane tactics involving rounding up and deporting tens of thousands of immigrant families to address a crisis that requires compassion and humane solutions," Sanders wrote Jan. 7.
U.S. deportations hit an all-time high under Obama. His administration has deported more than 2.5 million people, which is in excess of any other president in the 20th century. For instance, President George W. Bush, whose administration created the Department of Homeland Security, deported 23 percent fewer people than Obama's administration.
More than 80 percent of the nation's estimated 11.2 million undocumented immigrants are of Hispanic origin, according to Pew Hispanic Center estimates.
Before Thursday's policy change, Obama made a historic visit to Cuba, becoming the first American president to do so in nearly 90 years.
© Copyright IBTimes 2023. All rights reserved.