Cuomo Says New York State Will Monitor NYC School Reopenings, Step In If Necessary
KEY POINTS
New York's governor said the state's health department will monitor for any notable uptick in coronavirus cases and step in if necessary
New York City Mayor Bill de Blasio pushed back the city's public schools reopening twice very close to planned started dates
The city's largest school administrators' union passed a vote of no confidence in de Blasio and asked the state to step in with reopening
New York Gov. Andrew Cuomo spoke about the state of New York City schools Monday in a COVID press briefing, addressing the vote of no confidence in New York City Mayor Bill de Blasio by the Council of School Supervisors and Administrators.
The council is urging Cuomo to order the state's education department step in and take control of managing the largest public school district in the U.S. after de Blasio pushed back reopening twice with little notification.
As of Monday, New York has over 460,000 confirmed cases and 32,722 reported deaths from coronavirus.
"The data is key and we'll act on the data," Cuomo said. He added that the state's health department will monitor cases in the city closely after schools reopen on Tuesday and that the state will step in if the health department deems it necessary for the safety of schools' staff and students.
"We can all agree that its about educating our students," Cuomo said. "We want to get them back into school, but we want to do it safely."
The push from the council for the state to step in follows months of growing tensions between the school administrators' union and the mayor's office over reopening. Both sides appeared to strike a deal in August for a hybrid-model of reopening where some students would attend class in person and others would virtually. However, the council and United Federation of Teachers said they warned the mayor's office more staffing would be needed and, as of Sunday, the city still hadn't hired more staff.
"We have told the DOE for months that if they wanted us to be able to serve the students in the hybrid model it would require more staff," the UFT said in a press release. "Our students deserve teachers who have enough time and space to serve them. Our members are responsible for teaching the children of NYC, not for filling the gaps in the city and DOE's 11th hour planning and resourcing."
This ultimately led to Sunday's vote of no confidence by the council on Sunday, asking the state to step in and wrangle control of the situation from de Blasio and New York City Department of Education Chancellor Richard Carranza.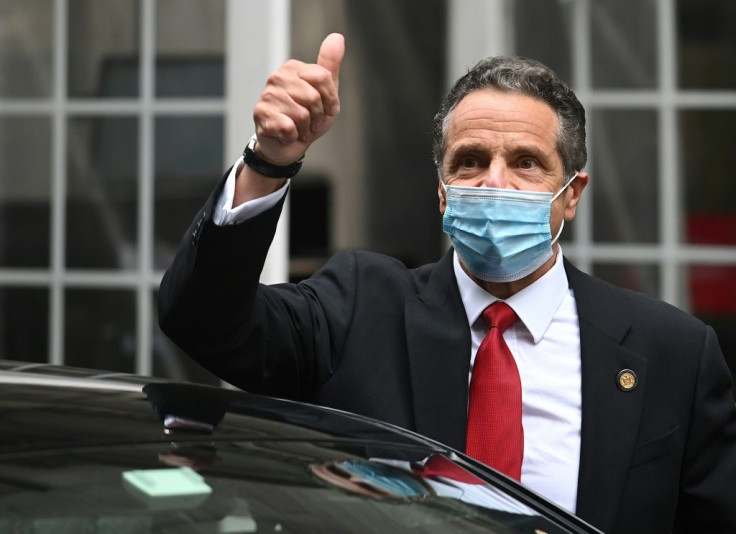 © Copyright IBTimes 2023. All rights reserved.