Curtain Closes On Dance New Amsterdam: Beloved NYC Studio And Simonson Technique Hub Bankrupt, To Close Doors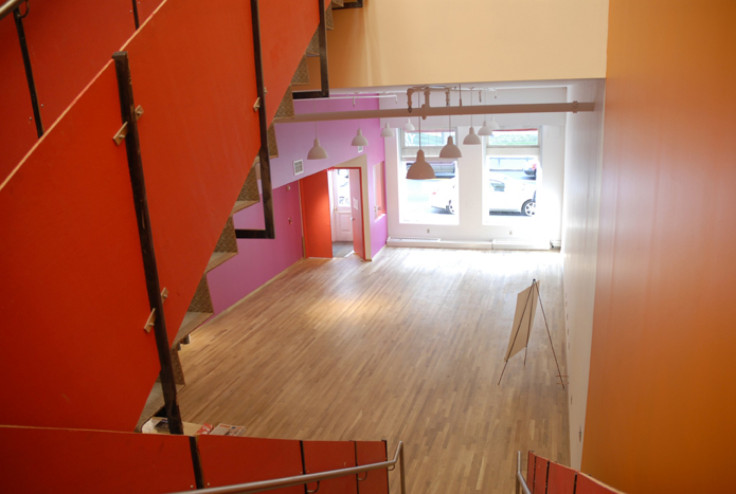 After filing for bankruptcy and struggling to implement a long-term business plan, the curtain will close at Dance New Amsterdam (DNA), a non-profit dance studio and performing arts center in New York City, on Sunday, after the organization announced it will halt all performances, classes and operations unless it receives $50,000 in donations by Friday.
DNA, which has several classrooms, a 130-seat theatre and two art gallery spaces, located in lower Manhattan was able to run "business as usual" since it filed Chapter 11 in May, but decided to shutter its doors since a future business plan for survival could not be reached, Executive and Artistic Director Catherine Peila announced Wednesday.
Citing a "challenging liquidity situation" as the reason for the imminent closure, the studio is now looking for a donor or donors to come forth and gift DNA the $50,000 it needs by Friday in order to remain open. The infusion of cash will also help cover legal fees the studio must pay in order to pursue the five-year business plan.
"We were just told by the advisory and legal team that we can't afford to pay our staff past Sunday because we can't take advance from our renters and our partners," Peila told the International Business Times. "We can pay rent on time. We can't pay our staff on time. That is not allowed in bankruptcy. It's now a problem."
Peila said DNA decided to make the news public in the hopes of raising the funds needed to move forward and save the dance space. "By reaching out, we were hoping we could get this last new stream of income," she said, which would hold DNA over until December when the team can write a strategic plan to immerse from bankruptcy and implement it over 16 months.
"There is some positive feedback," she said of the prognosis. "A lot of people care and we just need the larger community, the foundations, to come in with the individuals as well. It's not just an organization for the good of Dance New Amsterdam. We really support the community."
Students – and, in full disclosure, as well as myself, having studied, danced and performed at DNA for two years – and faculty were notified via email that Sunday would be the last day of classes unless the funds were donated.
Financial Woes
The organization, home to thousands of dancers and performers yearly with constituents from the local to international level, first filed for bankruptcy in late May. According to The New York Times, Dance New Amsterdam struggled with its finances, from unpaid rent accruing, to lack of support from foundations to a loss of partnership with Pace University, all resulting in the shortage of cash. According to the Wall Street Journal, through its supporters, DNA was on path to implement a five-year plan which would reduce operating expenses, increase philanthropic contributions, collaborate with other organizations and reduce its debt obligations, but money continued to be a hurdle.
The Chapter 11 protection was used as a last lifeline for the studio, which was slated to devise and implement a five-year recovery plan with the Board, City of New York and its landlord. Peila said, while being able to "manage business as usual," the organization had been in millions of dollars in debt and could merely pay its own operating expenses.
The woes continued when it came to Dance New Amsterdam's lower Manhattan home, but appeared to come to a turning point last year when DNA struck a deal with Fram Realty, which leases the city-owned building, to reduce the then-$73,000 monthly rent. DNA, which was close to eviction in July 2010, dodged repossession from Fram when it negotiated down to a $43,000 monthly rent, which bought some time.
The organization was set back further after Pace University cut ties with Dance New Amsterdam a year ago, leaving the studio with an immediate cash-flow deficiency. The University decided to move its programming elsewhere in June 2012 and left DNA with a financial gap. However, two partnerships with Joffrey Ballet School and the Tom Todoroff Conservatory for acting helped along the way while the studio searched for a support network.
Formerly Dance Space, Inc., the studio located in lower Manhattan was founded in 1984 by Laurie De Vito, Michael Geiger, the late Danny Pepitone, Charles Wright, and Lynn Simonson, the creator of the Simonson Technique, a style of modern dance practiced globally that trains dancers to use organic movement while understanding the body to prevent injury. Today, DNA offers thousands of students from around the world more than 140 classes a week in disciplines from Simonson to flamenco as well as performances from the likes of Mark Morris and many more of the world's most talented performers.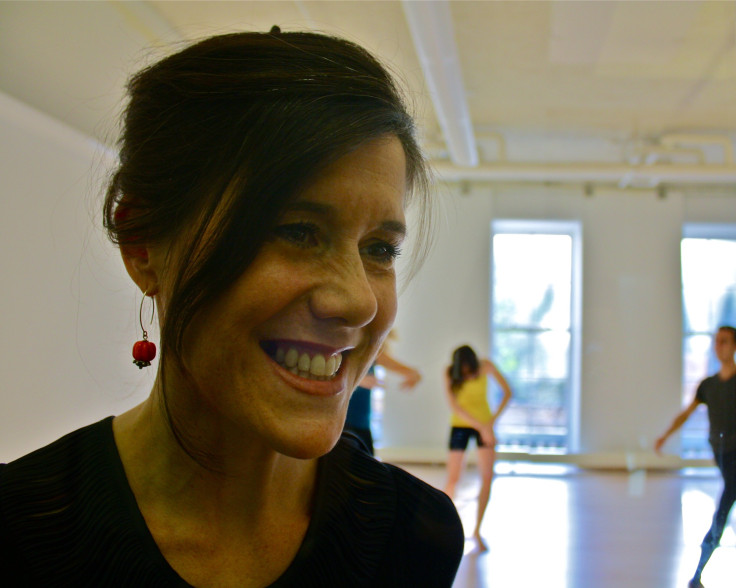 Dance Community Devastated
Following the news of DNA's closure after Labor Day, the normally cheery and full-of-life studio had an air of grief on Thursday, yet a gleam of hope the studio will get the cash needed to keep its doors open.
"With the closing of DNA I feel like I lost my dance home away from home and its special and warm community," said Eveline Kleinjans, a 29-year-old DNA student from the Netherlands.
"The news has been devastating to the entire community," Chris Heller, DNA faculty member and Simonson technique teacher for six years, said. "I came to New York and DNA was my first and only dance home, first as a student and later as a teacher for 17 years. DNA is a huge outlet for personal self-expression through dance as well as a support system and artistic family for a community of dancers ranging from beginner to professional level."
Since the announcement, many DNA dancers and supporters have come together in a Facebook group, Ways To Help DNA!, to spread the word in the hopes a generous individual or group will save the downtown studio.
Directly addressing students in faculty member Diane McCarthy's Simonson class on Thursday afternoon, Peila comforted students regarding their concerns about their favorite dance space closing down.
"I've been trying really, really hard to make sure that we survive this and come out and can emerge," Peila told the 25 students who showed up for class that day. "But I am determined; We all have to be determined."
Peila patiently explained the entire saga regarding the debt – from the bankruptcy filing, to issues with partnerships, to paying rent and the staff – but said she was hopeful that the funds could be raised to get the five-year plan in action.
"Everybody sees that there is a future but the sad part is that no foundation has come up," she said. "We were just told because of the condition were in and the relationships we have a lot of people are afraid to give us money up front so therefore out cash flow is really short."
Peila said the studio will shut its doors after Sunday, but have "been working non-stop" to have classes resume while DNA works on "changing its model." She said there is a glimmer of home thanks to a few phone calls she received today with offers for funding, but nothing can be decided until a ruling is made in court.
When I asked her if she believes whether or not the studio could be salvaged at this point, Peila responded with a strong "yes."
"I think we will come up with a stronger model," Peila said. "I think there is a stronger model but you can't just change it without the money, the support and the expertise of the team we have now. We have this amazing team who can ensure we come up with a brilliant plan that makes sense business-wise and makes sense for the community."
For the near future, until funds are raised and decisions are made, classes will not be offered at DNA after Sunday's regular scheduled classes. But, according to Peila, students may have opportunities to take class in the future, but in a much different way through the help of the faculty working tirelessly for other ways to dance.
"We will be open having classes it just has to be a different model and we have to get an ok from the judge," she said. "The fat lady has not sung. Elvis has not left the building."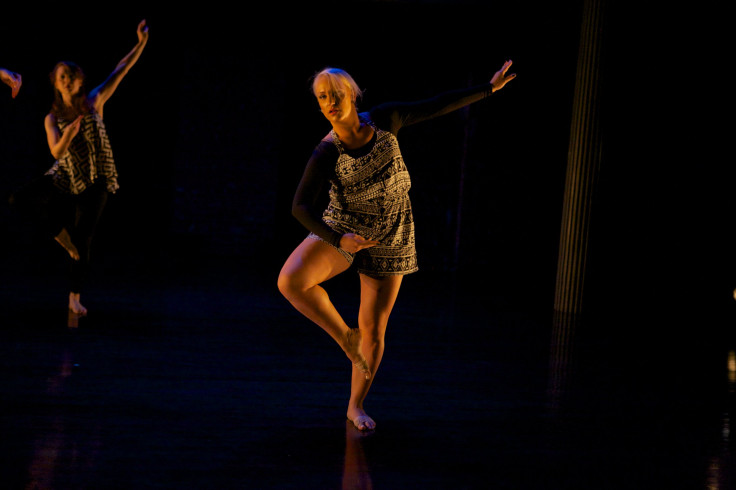 To DNA, Love Nadine
Since I fully disclosed that I am an active member of the Dance New Amsterdam community, it would be hard for me, personally, to write an article without adding my personal experience at DNA. Shifting gears – and risking a conflict of interest in reporting – Dance New Amsterdam, for two years for me, has been a home that has been welcoming and fruitful, both in dance and self-growth.
Growing up, I studied dance in my hometown of Scranton, PA and quit after moving to New York City to pursue a career in journalism. But as with any passion, it is difficult to turn your back. After briefly studying ballet at the Alvin Ailey School in Midtown Manhattan through Fordham University's dance partnership, I reentered the world of dance before, again, exiting for what I thought would be my final departure to focus on my career.
Then, I found Dance New Amsterdam walking one day in lower Manhattan. I was welcomed by not only some of the most renowned educators in dance, but a family with open arms to share the love of dance. I began studying Simonson technique and, as a dancer who is still recovering from many dance-related injuries, fell in love with the discipline and, most of all, the movement. I was pushed to be the best dancer, and person, I could be by my instructors and choreographers, which, according to Peila, is DNA's true mission.
Dance New Amsterdam also gave me the courage as well as the opportunity to begin performing again after a six year hiatus. Through its program, Performance Project, I was fortunate to perform with my dancer colleagues in the theater located inside DNA for friends and family and share my passion. So, it comes with great sadness to hear that my place of salvation and pure happiness has to close. But after hearing the studio's determination to continue on, I know that DNA will unite and find a way to open its doors for all again.
After all, overcoming the odds is what dance is all about.
Donations to Dance New Amsterdam could be made here on the website.
FOR FREE to continue reading
✔️ Unlock the full content of International Business Times UK for free
offer available for a limited time only
✔️ Easily manage your Newsletters subscriptions and save your favourite articles
✔️ No payment method required
Already have an account?
Log in
© Copyright IBTimes 2023. All rights reserved.