Dad Brutally Beats 1-Month-Old Baby Unconscious, Causing Brain Bruises; Charged With Child Abuse
KEY POINTS
Slobodan Todoric was arrested for beating his 4-week-old son until he was unconscious
He was charged with assault, child endangerment and child abuse
The baby suffered a fractured tibia and several bruises to the brain
A 30-year-old father from Passaic County, New Jersey was arrested Monday for the near-fatal beating of his infant son last year, authorities said.
Slobodan Todoric was charged with second-degree aggravated assault, second-degree endangering the welfare of a child and fourth-degree child abuse and neglect, NJ.com reported, citing a statement made by Passaic County prosecutor Camelia Valdes and Wayne Police Department chief Jack McNiff.
The charges stemmed from the police's discovery of Todoric's injured 4-week-old son while responding to a report of a non-responsive child in a Wayne residence on May 31, 2020. Paramedics took the baby to St. Joseph's University Medical Center in Paterson, "where doctors discovered various external and internal injuries on the child," the prosecutor and police chief said.
According to an affidavit of probable cause, medical scans revealed the baby suffered a fractured tibia that was in the early signs of healing and several bruises to the brain.
Todoric told police he fed the infant and put him to bed after he became fussy. The infant then allegedly "turned blue and stopped breathing" when he checked back on his son later, the document stated.
When contacted by police, both Todoric and the mother "exercised their constitutional right to counsel and refused to provide statements" to detectives with the prosecutor's office, according to the affidavit.
Detectives interviewed several witnesses before Todoric was arrested, News 12 reported.
Todoric appeared before court Tuesday, as per NJ.com. He was conditionally released on pretrial monitoring.
Authorities did not explain why the investigation and subsequent arrest took a year.
A similar arrest was made last week in Saucier, Mississippi when hospital staff discovered a 3-month-old baby had suffered over 15 fractures and reported the findings to authorities.
Kelee and Hunter Patterson, aged 27 and 25, respectively, turned themselves in to police on May 6 after an investigation by the Harrison County Sheriff's Office determined they were responsible for their child's injuries.
Both were charged with one count each of felony child abuse and were booked into the Harrison County Adult Detention Facility with a $25,000 bond each.
The baby was released from the hospital and was put in the custody of the Department of Human Services.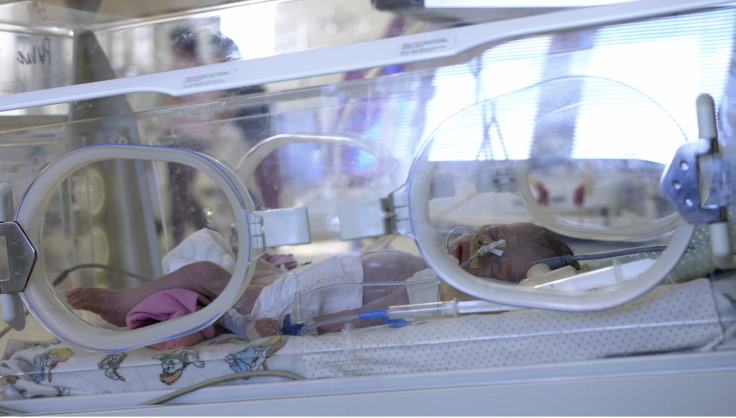 © Copyright IBTimes 2022. All rights reserved.
FOLLOW MORE IBT NEWS ON THE BELOW CHANNELS