Dakota Johnson On Playing Marvel Character In 'Madame Web': 'It's Pretty Cool'
Dakota Johnson is very much excited about her upcoming role in the Sony-Marvel flick "Madame Web."
"There's a lot of space for us to make her very cool, and I'm so excited," the 32-year-old actress told ET in an exclusive interview ahead of the release of her upcoming comedy-drama film "Cha Cha Real Smooth."
She also shared how she feels about portraying the clairvoyant mutant Madame Web, though she kept mum about the important details of the movie.
"I can tell you pretty much nothing that isn't already on the internet," she said. "It's pretty cool to be in the Marvel world, especially with a character that's not so known."
In the "Spider-Man" comic series, Madame Web served as a mentor to Peter Parker. Madame Web is traditionally depicted as an old woman who is being kept alive through a life support system that resembles a spider web.
It is not yet known how she will be portrayed in the movie. In the comic series, Madame Web discovered Parker's secret identity when Spider-Man rescued one of her students from kidnappers.
Johnson said starring in the Sony-Marvel movie was a dream come true.
"It's always been a dream of mine to do some kind of massive action movie," Johnson told the outlet. "I always wanted to do, like, a female Indiana Jones... There's something about those movies that you're like, 'Wow, a real human being can do that!'"
Johnson also enjoyed working on "Cha Cha Real Smooth," which will premiere on AppleTV+ on Friday.
"Cooper (Raiff) was super collaborative and especially in that way he, like me, has the ability to learn lines pretty quickly so we could rewrite a whole scene beforehand... It was like a real cohesive story," she told the outlet.
In the film, Johnson portrays the role of a single mom with an autistic child who strikes a close friendship with a young bar mitzvah party host, played by Raiff. He is also the film's director and writer.
"Cha Cha Real Smooth" has earned rave reviews at the Sundance, SXSW and Tribeca festivals.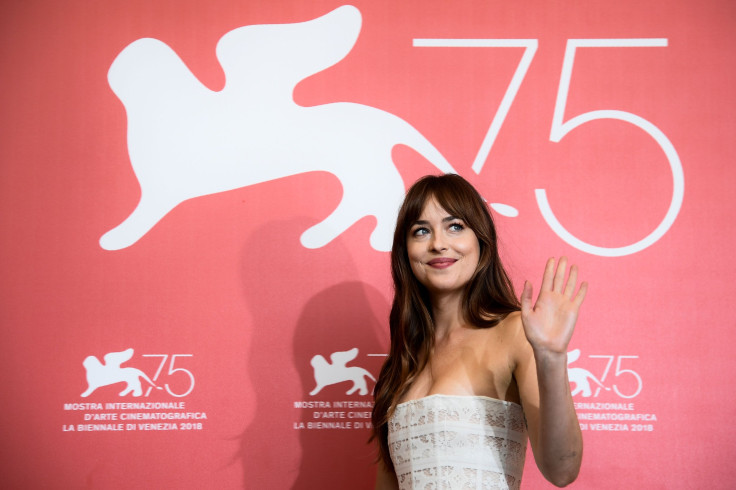 © Copyright IBTimes 2023. All rights reserved.