'Dance Moms' Season 6, Episode 12 Spoilers: Abby Lee Miller's Girls Channel 'The Wiz' For TV Commercial In 'Brynn's Big Moment'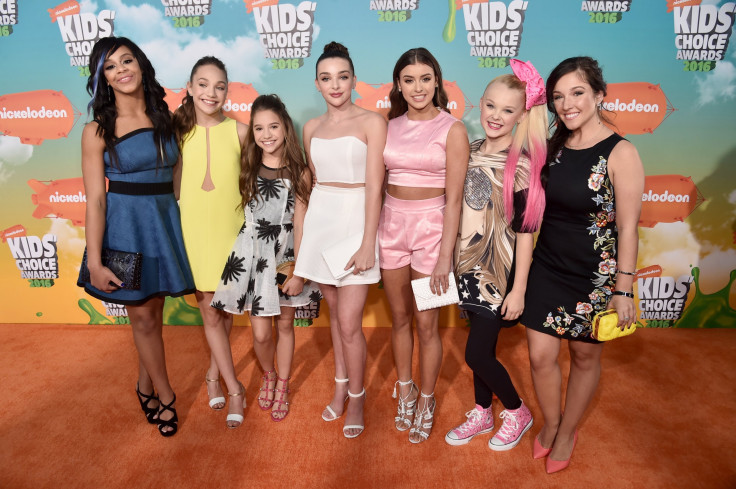 The ALDC will be off to see the Wizard in Tuesday's installment of "Dance Moms." In Season 6, episode 12 of the Lifetime series, Abby Lee Miller will recruit her elite junior team to film a TV commercial for her West Coast studio.
"In hopes of gaining more business," the synopsis for "Brynn's Big Moment" reveals, Abby will ask YouTube star Todrick Hall to direct a "The Wiz" inspired television commercial featuring the girls. "Abby is crazy," Todrick tells Abby's students in the episode 12 promo. While there is no video of the commercial available online just yet, Todrick previously worked with the girls in his 2014 music video "Freaks Like Me," which can be viewed below.
If the episode's title is any indication, Tuesday's installment will also be a big moment for ALDC newcomer Brynn Rumfallo. Abby will pit her dancers against one another in two trios. In the promo, Abby says that if Brynn's routine wins against her star student Maddie Ziegler's trio, Brynn will earn a permanent spot on her famed team. "If Brynn's team wins, she'll be on the team. If your trio does not win, you might be right back where you started," Abby warns.
While the promo does not reveal the competition results, Brynn is seen leaving the competition in tears. Jill Vertes, who has had long had conflict with Brynn's mother Ashlee, looks on smiling in the clip.
[Spoiler Alert!]
While the episode's promo makes it seem like Brynn failed to bring her team to victory, one "Dance Moms" spoiler site reveals Brynn's trio placed first at Xpression Dance Competition in Anaheim, California, on Jan. 16. "The World'S Ours" open number, which also starred Kalani Hilliker and Mackenzie Ziegler, reportedly placed first in the teen division. Maddie, JoJo Siwa and Kendall Vertres' trio, "Golden Girls," took second-place.
The ALDC also had a big win with their musical theater group routine "Ease on Down the Boulevard." The number, which was also "The Wiz" inspired, placed first in the teen division. Video of the performance reveals Maddie portrayed Dorothy and Brynn took on the role of the Scarecrow.
Do you think Brynn should be a permanent ALDC member? Sound off in the comments section below! "Dance Moms" airs Tuesdays at 9 p.m. EDT on Lifetime.
© Copyright IBTimes 2022. All rights reserved.
FOLLOW MORE IBT NEWS ON THE BELOW CHANNELS