'Dance Moms' Season 6 Spoilers: Maddie Ziegler Fails To Be Abby Lee Miller's Golden Girl In Episode 4 [VIDEO]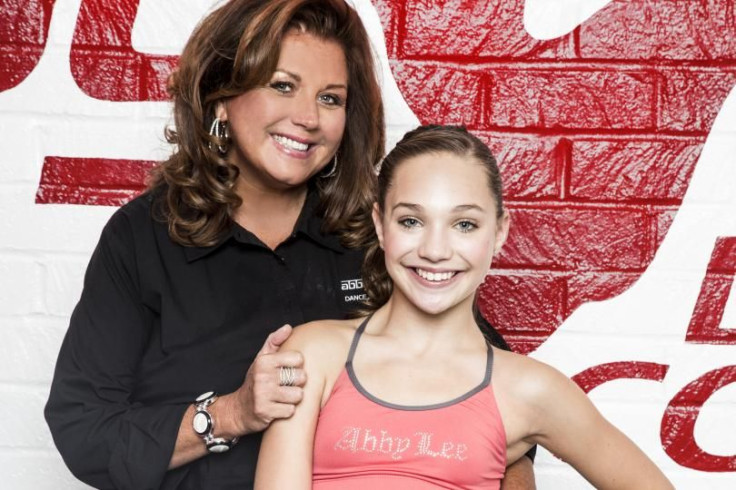 Maddie Ziegler will make her grand return to the ALDC LA (Abby Lee Dance Company Los Angeles) during Tuesday's Season 6 episode of "Dance Moms." However, her return from the movie business may leave her coach, Abby Lee Miller, with much to be desired.
Lifetime's synopsis for episode 4, "Now You See Abby, Now You Don't," reveals the 13 year old will go up against Abby's newcomer, Brynn Rumfallo. "Maddie and Brynn compete head-to-head with solo routines," the network's summary reads. But it won't just be an on-stage battle Maddie has to worry about, she'll also have a "prestigious photoshoot" on her plate.
While it will be Maddie going up against Brynn, 12, the episode 4 teaser makes it clear Kendall Vertes' mom Jill, who slammed Brynn for dancing too close to her daughter in episode 3, will have more trouble with her mom Ashlee. In one scene from the preview, Ashlee can be heard calling the moms "crazy" as Jill screams obscenities inside ALDC LA. "She needs to shut her f------ mouth!" Jill yells as a fellow dance mom comforts her.
Watch the teaser below:
Jill's upset and Maddie and Brynn's showdown won't be the only drama in episode 4. The installment's synopsis also reveals Abby's new mini team will compete at their first event. Abby will round out the episode by making "an announcement that could tear the team apart." Could it be about her impending court battle or her students' growing careers? "Five years of my life I have made these kids stars," Abby cries in the trailer.
[Spoiler Alert!]
So, how will Maddie fare with her first big competition back in Los Angeles? According to one "Dance Moms" spoilers site, not too well. Attendees of Dream National Dance Competition in Santa Monica, California, on Oct. 31 — the "Dance Moms" Halloween special — report that Maddie walked away with second-place in the teen division and second overall for her solo, "Bond Girl," which would not be so bad if Abby's moto wasn't second-place is the first to lose. Meanwhile, Brynn is said to have been granted first-place in the junior division and fourth-place overall for her solo, "She's Magic."
As for Abby's mini team, they also failed to impress the judges. The group, which danced to a routine called "Spotlight," reportedly took second-place in the mini division. They did not place in the overalls. Luckily for Abby, her junior team was able to pull out a big win, placing first in the overalls with their dance, "The Elites."
"Dance Moms" Season 6, episode 4 airs Tuesday at 9 p.m. EST on Lifetime.
© Copyright IBTimes 2023. All rights reserved.