'Dance Moms' Spoilers: Abby Lee Miller's 'Preacher' Boyfriend Jordy Revealed
Abby Lee Miller was MIA just hours before her ALDC LA students competed during the first episode of "Dance Moms" Season 7B and it appears she'll do it again in the second installment. Episode 16, "Abby Flies the Coop," will see the soon-to-be incarnated coach bring in her new boyfriend before leaving for Europe.
Lifetime's synopsis for the episode reveals Abby will ditch her students in favor of a trip to London before her sentencing for bankruptcy fraud. "The team says goodbye to Abby for possibly the last time when she decides to head to Europe one week before her sentencing," the summary reveals. Abby's move will make the moms "question the future of the ALDC."
READ: Abby Lee Miller Isn't Doing Well In Prison
In a sneak peek of "Abby Flies the Coop," Holly Frazier slams Abby for being disruptive to everyone's schedules. She also claims her daughter Nia Sioux's coach will be checked out mentally before she leaves for her trip.
"She could go to jail for a long time and she chose to spend her last week making money at some meet and greets instead of staying here and fulfilling her obligations. It's a shame," Jill Vertes tells the cameras.
Still, Abby won't be completely absent in the episode. She'll organize a vegan-inspired routine for the group in the installment, which won't sit well with the moms. The music for the unique number comes from Abby's "friend" musician and model Jordy, who is quickly identified by the students as her boyfriend.
After visiting the ALDC and performing his single for the moms, Jordy calls Abby's dancers "amazing," but the mothers aren't pleased with Abby's decision to use his single. Kira Girard says Abby using the song is all in an effort to "impress" her boyfriend, whom she calls a "religious preacher" after he tries to convince them veganism is the way to live.
"I'm kind of annoyed at Abby right now because clearly her focus is on her boyfriend and promoting his new song and it is not about her providing the best possible dance routine for our girls at competition," Holly adds. "This is just one final insult before Abby goes on to jail."
The episode will also see Kendall Vertes, Brynn Rumfallo and Kalania Hilliker compete with head-to-head solos. In the premiere episode, Abby announced that just first-place winners Lily Ketchman and Elliana Walmsley would have solos the following week but it appears she'll have a change of heart.
In a sneak peek of the episode, Brynn's mom Ashlee Allen encourages Eli and Lily's mothers to fight for their daughters to have solos, but they don't complain. To the cameras, Ashlee admits she's not happy her daughter has a solo and will "take the fall" to perform a routine Abby likely doesn't care about.
[SPOILER ALERT]
It appears the ALDC moms worried for nothing. Attendees at Sheer Talent competition in Phoenix on Feb. 18 reported the studio's group routine "Food For Thought" fared well in the contemporary category. The number is said to have placed first in the junior division and received the Sheer Brilliance Award.
READ: Maddie Ziegler And 'Dance Moms' Star Chloe Lukasiak Have A New Rivalry
Brynn's teen solo for the week, "The Chase," also came up on top. Kendall did not place as well, coming in second with her character solo "DOA [Dead On Arrival]" in the teen division. Kalani also brought the studio home first-place win for her senior solo "What Do You See."
Catch "Dance Moms" Season 7, episode 16 Tuesday, Aug. 8, at 9 p.m. EDT on Lifetime.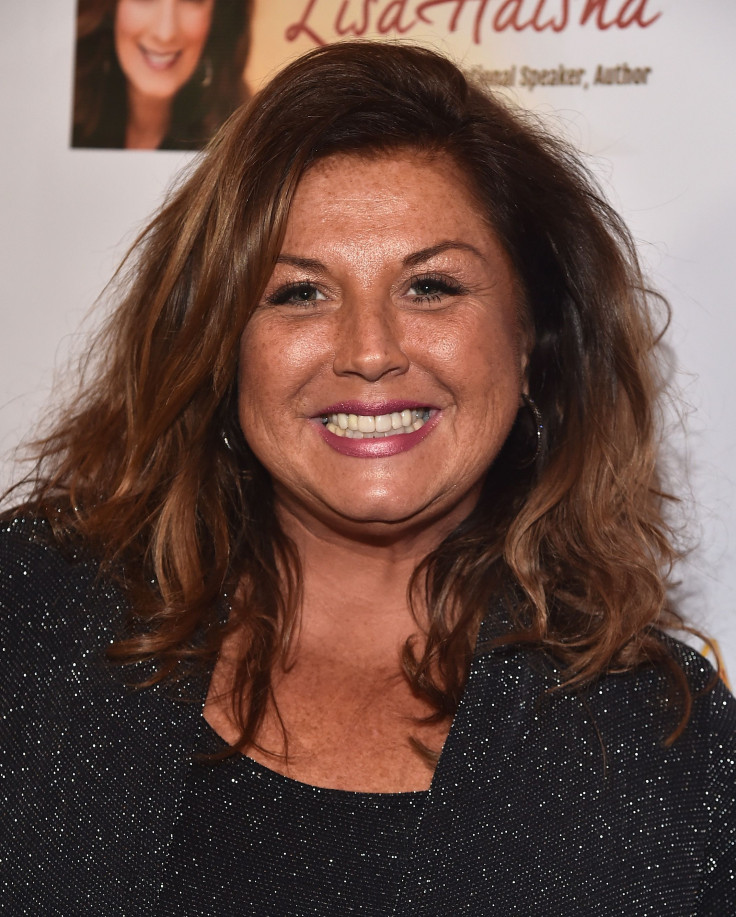 © Copyright IBTimes 2023. All rights reserved.