'Dance Moms' Star Abby Lee Miller Isn't Doing Too Well In Prison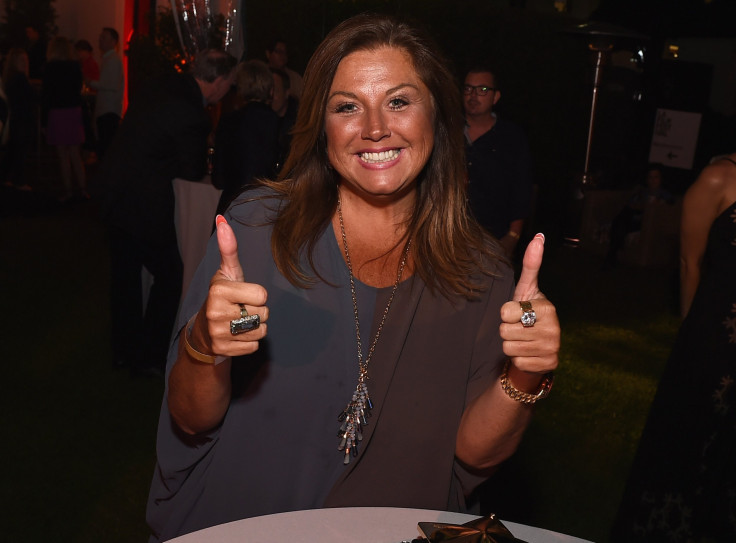 Abby Lee Miller worried about how she would adjust to life behind bars and it appears she had reason for concern. Closing in on three weeks after checking in for her one year and one day sentence for bankruptcy fraud, a former inmate at Federal Correctional Complex in Victorville, California, is dishing on the "Dance Moms" alum's new life.
In an interview with Life & Style Magazine for their Aug. 7 print edition, Holli Coulman reveals that Abby isn't having the best time being locked up. The former inmate, who is currently in contact with family members of incarcerated residents at the prison, tells the magazine the TV personality was "bawling" when she arrived at the facility last month.
"She had just gone through the strip search and that's pretty hard to take," Coulman said.
READ: Why Abby Lee Miller Went To Prison And When She'll Get Out
Coulman claims Abby doesn't have the best reputation behind bars due to her reality TV persona and because of that, hasn't been treated as nicely as she could have be. The ex inmate said Abby's current day-to-day consists of chores such as cleaning toilets toilets and showers. "The staff shines flashlights in her face and make comments. The inmates want to see her taken down a peg," she said.
In her free time, Coulman said Abby's known to cry. "She has these fits of hysterical crying," she revealed. "A very good friend of mine describe it as '[expletive] crazy crying.'"
The former inmate added that according to her sources on the inside, Abby has yet to be assigned a roommate and has been sleeping in a multipurpose room. "It's a very wide open space so people can just walk in and gawk at her," she said. Still, Abby has something to look forward to. She is expected to get a roommate and a more private cell in the next several weeks.
While Abby may be struggling in prison now, Coulman said she could find her stride at the facility. "The very young [inmates] want her to teach them how to dance. She can teach a dance class outside, in the dirt, and a lot of people will take it," she advised.
While Abby adjusts to life in prison, her former "Dance Moms" co-star are preparing for the series' Season 7B premiere. The Lifetime program returns for the back half of the installment on Tuesday with the airing episode 15, "Judgement Day Approaches."
In the installment, Abby refuses to discuss her upcoming sentencing and instead, focuses her students' weekly dance on the court drama surrounding student Brynn Rumfallo and her mother Ashlee. "With the clock ticking, the moms are desperate to know what Abby's plans are for the future, but Abby's total denial creates havoc for the team," Lifetime's synopsis for the premiere reveals.
READ: Chloe Lukasiak And Maddie Ziegler Have A New Rivalry
Prior to the return of "Dance Moms," Lifetime will air a special "enhanced" version of Abby's pre-prison sit-down with "The View" co-host Jedediah Bila. In the installment, Abby discusses her fears about being locked up and her plans post-release.
Abby was sentenced to one year and one day in prison in May for bankruptcy fraud. She is expected to be transferred to a halfway house after 10 months or after eight months "if she is found to exhibit good behavior." Still, Abby will have to serve two-years probation after being released.
© Copyright IBTimes 2023. All rights reserved.
FOLLOW MORE IBT NEWS ON THE BELOW CHANNELS