'Dance Moms' Star Kira Girard Gives Birth; Kalani Hilliker's Mom Welcomes Son Jett David Newman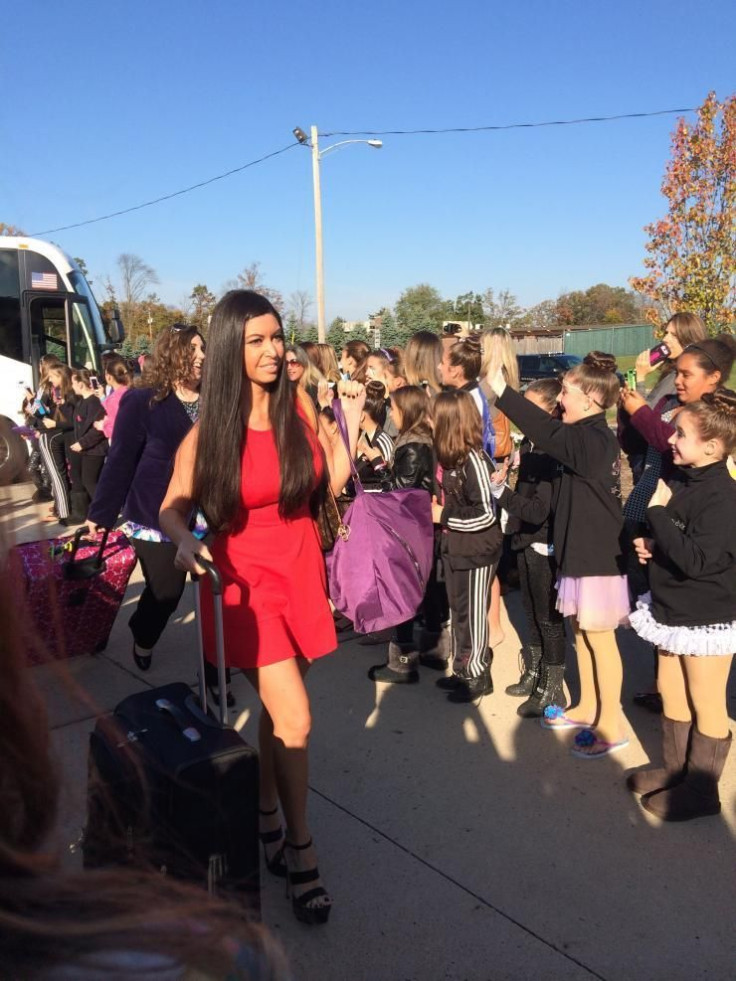 The "Dance Moms" family just got a little bit bigger. After showcasing her pregnancy journey on Season 5 of the Lifetime reality series, Kira Girard welcomed her third child, a son, early Wednesday. The 34-year-old, who is mom to "Dance Moms" star Kalani Hilliker, announced the child's arrival on social media.
Just hours before welcoming her first child with fiancé David Newman, Kira informed fans she was prepping to give birth. "Here we go it's on!!!!!" she tweeted. "Woohoo we are so excited to meet our lil guy!!!"
Kalani, 15, who has starred alongside her mom on the Lifetime show on and off since February 2014, posted a shot of her mother in labor Wednesday.
Kira announced she was pregnant in July. Lifetime reconfirmed the news hours later in a promo video for Season 5, episode 29 of "Dance Moms." In the teaser Kira announced to her fellow moms she was expecting her third child. She also has a son Jax, 7, from a previous relationship.
"Since we have all the adults here I want to tell you guys first: I am pregnant," Kira said in the trailer. She added that she didn't share the news sooner because she was having some pregnancy complications.
After the installment aired, Lifetime shared a deleted scene from the episode, revealing Kalani had mixed feelings about the idea of welcoming another sibling. "I just want to reassure you no matter what happens your life isn't going to change," Kira told her daughter. "You're still going to be able to dance and do everything you want to do."
Kalani said she was aware her life would not be altered by of the baby, but that she didn't plan to be close with her new sibling. "I'm going to be out in four years," she said. "I'll barely even know it."
"Dance Moms" is currently filming Season 6 on the West Coast. Though Lifetime has not announced a premiere date for the new season, the show is expected to return in 2016.
© Copyright IBTimes 2023. All rights reserved.