'Dancing With The Stars' 2016 Spoilers: Derek Hough Confirms Return! Is Julianne Hough Joining Season 23 Cast?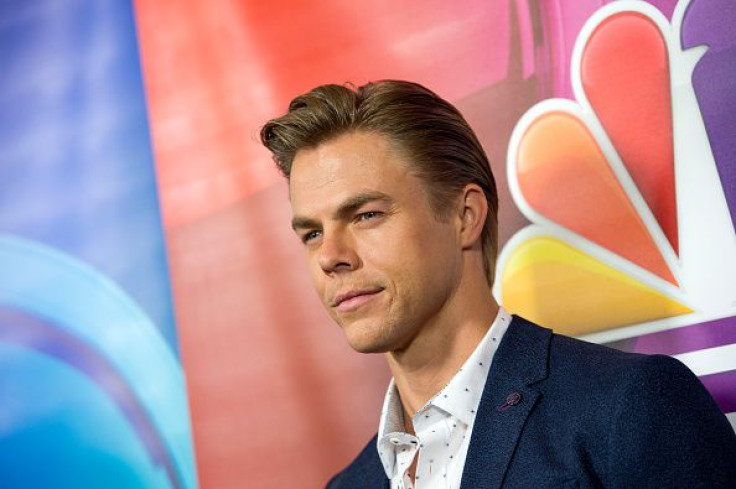 "Dancing With the Stars" Season 23 will see the return of pro dancer Derek Hough!
Hough took to Facebook to confirm that he will be back for another season of the ABC dance reality show on Monday, Aug. 29. In his post, he shared that his Broadway show "Singin' in the Rain" has been delayed, freeing up his schedule for "Dancing With the Stars" Season 23.
"I'm a firm believer that everything happens for a reason. This fall, I was planning on being immersed in rehearsals for 'Singin' in the Rain' on Broadway, but due to successes of the shows currently running, that project has been delayed because there simply isn't a theatre available. 'Singin' in the Rain' is still very much part of my future plans," he wrote. "With my fall schedule freeing up I'm excited to say that I'll be back on 'Dancing with the Stars' for Season 23. It's always great to be back with my 'DWTS' family, coaching, creating and making lasting memories."
The professional dancer and choreographer also expressed his gratitude toward "Hairspray Live!" for giving him the push to return to the ABC show. Hough was previously announced to be joining the cast of NBC's production of "Hairspray Live!" as variety show host Corny Collins.
"I'm grateful to everyone at 'Hairspray LIVE!' for enabling me to do double duty on two major productions at the same time this fall. It's going to be a challenge that I'm looking forward to," he continued in his Facebook statement. "This next year is gonna be JAM packed with exciting projects and I can't wait to share it ALL with you. Are you guys ready to MOVE?"
Since joining "Dancing With the Stars" in Season 5, Hough has been crowned the winner six times alongside his celebrity partners. He took home the Mirrorball Trophy with former "Dancing With the Stars" co-host Brooke Burke, Nicole Scherzinger, "Dirty Dancing" star Jennifer Grey, "American Idol" alum Kellie Pickler, "Glee" alum Amber Riley and Bindi Irwin, Entertainment Weekly noted.
His sister Julianne Hough, who announced her exit from "Dancing With the Stars last year, has yet confirm whether or not she will be back this season. The pro dancer served as a judge on the show from Season 19 to 21.
The celebrities who will be partnering up with Hough and the other pros will be unveiled on "Good Morning America" on Tuesday, Aug. 30. Watch Hough and the rest of the cast when "Dancing With the Stars" Season 23 premieres Monday, Sept. 12 at 8 p.m. ET on ABC.
© Copyright IBTimes 2023. All rights reserved.