'Dancing With The Stars' Couple Peta Murgatroyd And Maksim Chmerkovskiy Aren't Releasing Baby Photos Yet; Here's Why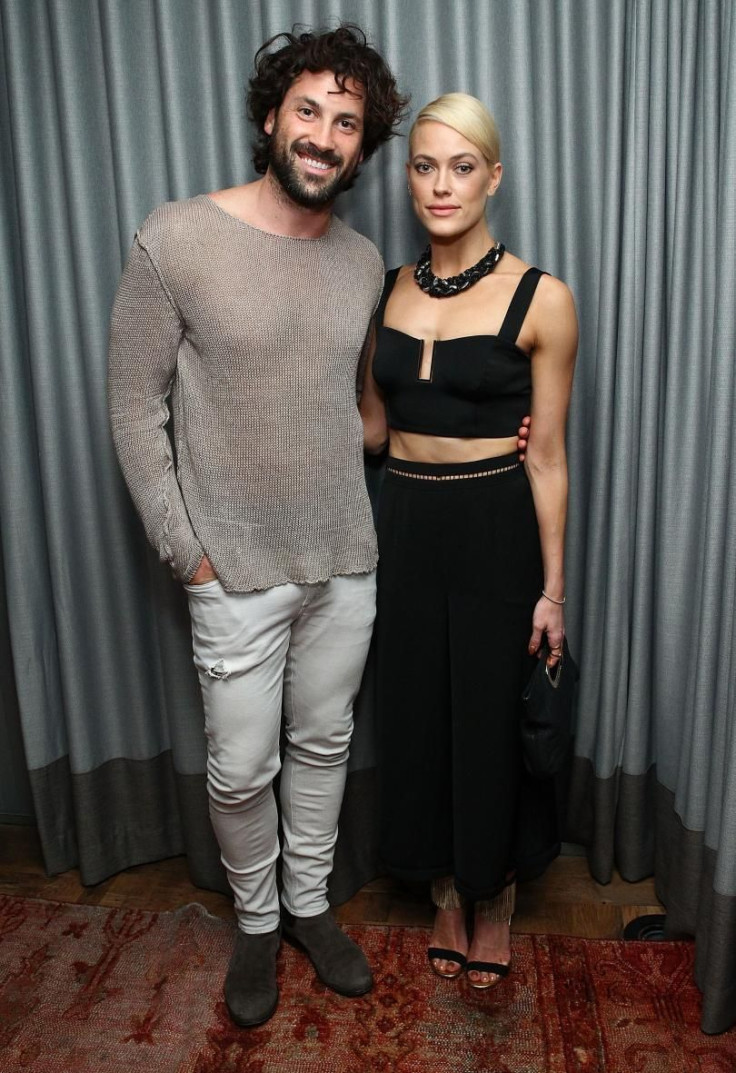 When can we see baby Chmerkovskiy? Fans hoping for a photo of Peta Murgatroyd and Maksim Chmerkovskiy's baby boy will have to keep on waiting. The engaged "Dancing With the Stars" couple took to their Instagram accounts to explain why they haven't posted any pictures of their baby boy, Shai.
In a lengthy post on Thursday, Maksim said he's become very protective of his son and isn't quite ready to let the world see him. "It's been one week plus one day of my fatherhood and I'm the happiest person that's ever lived. I'm also feeling very protective and now understand what every parent in history have been going through for as long as humans have been giving birth," he captioned a photo of him from behind, seemingly holding his baby.
"I don't let too many people come see my son and I don't want to put any of him on social media just yet. @petamurgatroyd and I just want to enjoy our little family, together with our loved ones, and take in all the precious moments which we'll never get back."
Peta also took her to her Instagram to share a photo of the baby's nursery, mimicking what Maksim said in his explanation. "I would like to take this opportunity to say thank you for all the well wishes for our little Shai," she posted. "I've read all the beautiful blessings and he is without a doubt a lucky boy. He is a healthy boy with an incredible appetite for food and love. We can't wait to share him with you, but for the first most crucial weeks of his life we're just keeping him for ourselves and soaking up these moments."
Peta and Maksim welcomed their first child last week. Maksim announced the happy news via Twitter revealing that he and his fiancée decided to name their baby boy Shai (pronounced shy) Aleksander Chmerkovskiy. According to Nameberry, Shai is a Hebrew name that means gift. The baby's middle name is Greek and means "protector of mankind," the site suggested.
On Wednesday, Peta opened up about motherhood, telling People magazine that she spends about 17 hours a day in her son's nursery caring for him and feeding him. "Shai loves to be rocked to sleep, so [the Rocker Refined chair] is the most-used piece of furniture," she said.
© Copyright IBTimes 2023. All rights reserved.