Daniel McCartney Update: Pierce County Deputy Murder Suspect Arrested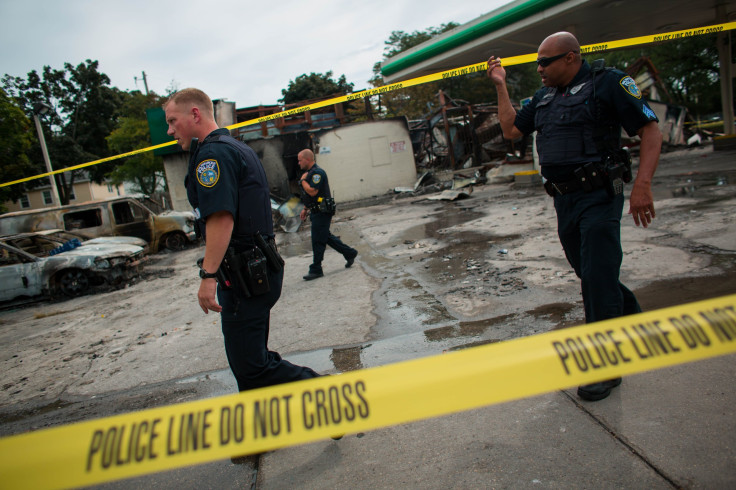 Police in Washington have arrested a man they believe was involved in the shooting of Pierce County Sheriff's deputy, Daniel McCartney.
McCartney was fatally shot while chasing a burglary suspect Sunday night. The 34-year-old officer served in the sheriff's office for three year and was a Navy veteran. He was responding to a burglary in Frederickson, Washington when the incident happened. McCartney was transported immediately to Saint Joseph Medical Center in Tacoma, where he died. According to a report in Boston Herald, out of the two suspects, one in his mid-30s was found dead at the scene while the other one got away.
However, on Monday, sheriff's spokesman Ed Troyer said authorities took 32-year-old Frank William Pawul into custody in the Shelton area on unrelated felony warrants. Pawul was first spotted by a state trooper who gave police a false name when he was approached.
Reports state that once the trooper learned the suspect's real name he was taken to jail on the warrants and further investigation tied him to the shooting. Two weapons also were found at the scene, Troyer said. The arrested suspect is expected to appear in court Tuesday on a first-degree murder charge, according to the spokesman.
Pierce County Jail officials Monday confirmed that Pawul did not yet have an attorney. In addition to this, they are yet to release the name of the deceased suspect.
"There's a sadness that will be felt and should be felt in the community. He is a young deputy who signed up to watch over other people. He had an ethic in his heart for doing something for other people," said Pierce County Sheriff Paul Pastor.
According to a report in an ABC-affiliated television station, KOMO-TV, McCartney was married and had three young sons.
"He was one of the people in our agency who stepped up and stepped forward," Pastor told KOMO. "He believed in what he did. He did what he believed."
The sheriff's office confirmed McCartney's death Monday morning.
"It is with incredible sadness that [we] inform you that our deputy has passed away from his injuries," the sheriff's office posted on Twitter. "We are with his family now, and we ask that you please keep his family, friends and our department in your thoughts and prayers."
More than a dozen officers and deputies were present as they saluted McCartney's body which was being carried from the hospital in a flag-draped coffin. The Federal Bureau of Investigation (FBI) and the Federal Bureau of Alcohol, Tobacco, Firearms, and Explosives also joined the investigation. A memorial fund was also set up to benefit his wife and children through the Tapco Credit Union. People can make donations at any branch of the credit union or online through the Tacoma/Pierce County Crime Stoppers website.
© Copyright IBTimes 2023. All rights reserved.
FOLLOW MORE IBT NEWS ON THE BELOW CHANNELS