Daniel Radcliffe Reveals How Rihanna, Periodic Table Played Role In Weird Al Biopic Casting
KEY POINTS
Daniel Radcliffe admitted he was initially confused as to why "Weird Al" Yankovic wanted him to play the parody-song expert in his biopic
He believes Yankovic was impressed by his performance of "The Elements" on the "Graham Norton Show" in 2010
"Weird: The Al Yankovic Story" wrapped filming earlier this month
Daniel Radcliffe is revealing the bizarre story of how he got cast as "Weird Al" Yankovic for the upcoming biopic on the parody-song expert.
Radcliffe, 32, appeared on "The Tonight Show" Friday, where host Jimmy Fallon asked about "Weird," the biopic for the Roku Channel. The "Harry Potter" then shared how Rihanna and a song about the periodic table of the elements led to his casting as Yankovic.
Radcliffe admitted that he was initially confused as to why Yankovic wanted him to play the role as they'd never met before his casting.
"When I talked to Al for the first time, I was like, 'I'm immensely flattered by the idea that you would pick me to play you, but like, why me?'" the actor told Fallon.
Radcliffe went on to explain that he believes Yankovic was impressed by his performance of humorist Tom Lehrer's novelty song "The Elements" on the "Graham Norton Show" back in November 2010. The song lists all the elements of the periodic table in an order that rhymes and is sung to the tune of the "Major-General's Song" from the opera "The Pirates of Penzance," according to The Hollywood Reporter.
"I sang 'The Elements' next to [fellow 'Graham Norton' guests] Colin Farrell and a very bemused Rihanna, who I think was like, 'Who is this kid and why is he singing all of the elements?'" Radcliffe recalled. "And I guess Al saw that and was like, 'This guy maybe gets it.' And so he picked me. So I'm very, very lucky, and now I've gotten to have accordion lessons with Al."
"Weird: The Al Yankovic Story" wrapped filming earlier this month. In addition to Radcliffe, the movie also stars Evan Rachel Wood as Madonna, Rainn Wilson as California radio host Dr. Demento, and Toby Huss and Julianne Nicholson as Yankovic's parents
Radcliffe seemingly teased what fans can expect from the biopic in an interview with Entertainment Tonight Canada last week.
According to the actor, the movie will show the "absolutely 100% true story of Al's life." He declined to share more but said it will be "insane" and "a lot of fun."
In the same interview, Radcliffe talked about how he prepared for the role, revealing that he decided to grow his mustache instead of wearing a fake one every day. He also praised the hair and makeup team for their transformation.
"We had an amazing hair and makeup team truly. I don't know how they did what they did in 18 days. It was all down to them," he said.
Radcliffe is also part of the action-comedy movie "The Lost City," along with Sandra Bullock, Channing Tatum, Brad Pitt, Patti Harrison, Da'Vine Joy Randolph and Raymond Lee. It will hit theaters Friday.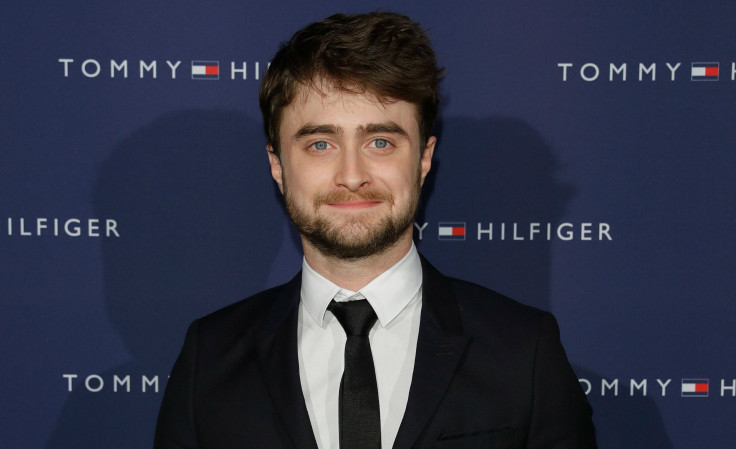 © Copyright IBTimes 2023. All rights reserved.