Daniel Radcliffe Is Not Eager To Star In New 'Harry Potter' Movie
Daniel Radcliffe does not plan on returning to the set of "Harry Potter" — at least not in the near future.
The 32-year-old actor reunited with Emma Watson, Rupert Grint and the rest of the wizard-themed movie in December 2021 for HBO Max's "Harry Potter 20th Anniversary: Return to Hogwarts," leaving millions of fans around the world in awe and wanting for more.
But when asked if he's returning to Hogwartz during a recent interview with The New York Times, Radcliffe disclosed that he is not interested in starring in the film adaptation of Broadway's "Harry Potter and the Cursed Child." It can be recalled that director Chris Columbus earlier said that he wants Radcliffe to be part of the new movie, alongside Watson and Grint.
"This isn't the answer that anybody's going to want, but I think I was so able to go back and enjoy it because it's not a part of my day-to-day life anymore," he told the outlet. "I'm getting to a point where I feel like I made it out of Potter OK and I'm really happy with where I am now, and to go back would be such a massive change to my life."
Despite this, Radcliffe gave fans a glimmer of hope and said, "I'm never going to say never but the Star Wars guys had like 30, 40 years before they went back. For me, it's only been 10. It's not something I'm really interested in doing right now."
The "December Boys" star is appearing next in the biopic "Weird: The Al Yankovic Story," which was reportedly filmed in just 18 days. It is based on the life of 62-year-old musician and producer "Weird Al." In his interview with The New York Times, Radcliffe also recalled a fun moment between him and the "White & Nerdy" artist on the set of the movie.
"I did one shot the other day and Al walked up to me afterward and was like, 'Is that the weirdest thing you've ever had to do?'" the actor said. "I was like, 'It's top two, with the only other one being Paul Dano riding me like a Jet Ski at the beginning of Swiss Army Man.'"
Radcliffe made headlines last month after he was spotted sporting a mustache and a curly hairstyle on the sets of the upcoming biopic.
Photos showcasing the actor's look quickly made rounds on social media. A fan who shared some of the images on Twitter noted, "IM GOING TO EXPLODE AT THESE PICTURES OF DANIEL RADCLIFFE AS WEIRD AL."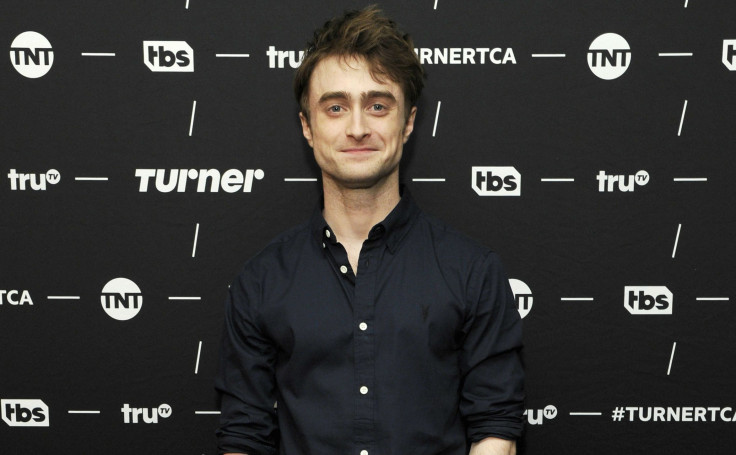 © Copyright IBTimes 2022. All rights reserved.
FOLLOW MORE IBT NEWS ON THE BELOW CHANNELS