'The Danish Girl' Trailer Released Online; Will Transgender Role Win Eddie Redmayne Consecutive Oscars? [VIDEO]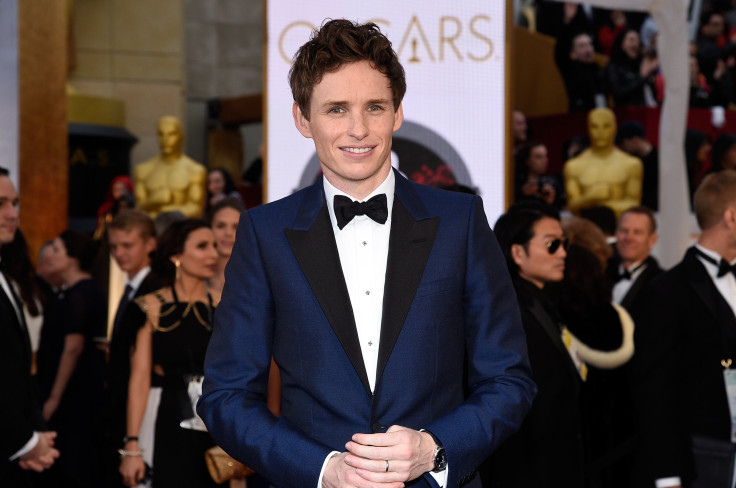 It has not even been a year since Eddie Redmayne took home the Oscar for Best Actor for his portrayal of physicist Stephen Hawking in 2014's "The Theory of Everything." However, the 33-year old actor already looks like a candidate for the category at the 2016 Academy Awards for his role in the upcoming drama "The Danish Girl."
"The Danish Girl," directed by Tom Hooper, tells the story of Einar Wegener, the real-life husband of artist Gerda Wegener (played by Alicia Vikander in the film), who became one of the first known people to undergo sexual reassignment surgery during her transition into life as a woman, Lili Elbe. In the trailer, Elbe's transformation begins when Wegener asks her then-male husband to pose in women's clothing for one of her paintings. The experience seems to awaken Elbe to her true gender identity as a woman, beginning a long a difficult process for both Elbe and Wegener, leading up to her groundbreaking sex change operation.
Watch the trailer for the Danish Girl below:
The difficulty of performance, coupled with the fact that it addresses a controversial, hot-button issue in the context of a true-story, period drama, makes the role, on paper, an instant favorite for next year's Best Actor Oscar race. That would make Redmayne only the third actor in history to win consecutive Best Actor Oscar, following Spencer Tracy ("Captains Courageous" in 1937 and "Boys Town" in 1938) and Tom Hanks ("Philadelphia" in 1993 and "Forrest Gump" in 1994). Jared Leto won Best Supporting Actor in 2014 for portraying a transgender woman in the 2013 film "Dallas Buyers Club," so some precedent exists for a Redmayne win.
On a lighter note, Redmayne was recently cast in the upcoming "Harry Potter" prequel, "Fantastic Beasts and Where to Find Them." Redmayne will play Newt Scamander, the fictional author of the titular book, which was used a required reading for aspiring wizards and witches at Hogwarts in the "Harry Potter" series.
As for "The Danish Girl," the film will premiere at the Venice Film Festival and the Toronto International Film Festival before hitting theaters with a limited release in the U.S. on Nov. 27.
© Copyright IBTimes 2023. All rights reserved.