Eddie Redmayne Cast In New Harry Potter Prequel 'Fantastic Beasts And Where To Find Them,' Who Is Newt Scamander?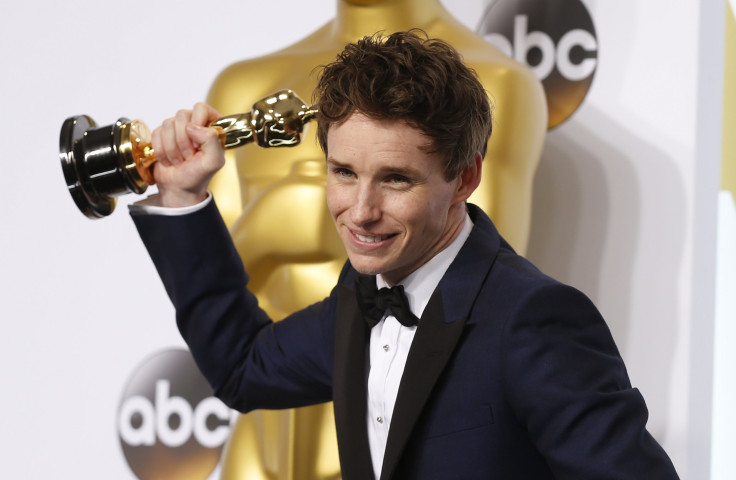 The new Harry Potter prequel has found its leading man. Eddie Redmayne, who formally burst into the scene with a stirring performance in "Les Miserables" before landing the role of Stephen Hawking in his biopic, "The Theory of Everything," will take a turn in the magical world of Harry Potter as Newt Scamander, the fictional author of "Fantastic Beasts and Where To Find Them."
Oscar-winner Eddie Redmayne was announced on June 1 as the new star of the Harry Potter prequel. According to The Hollywood Reporter, Warner Bros. executive Greg Silverman praised Redmayne's acting abilities and said he was "thrilled" to invite the young actor to "J.K. Rowling's Wizarding World." Rumors had been circling Redmayne's role in "Fantastic Beasts and Where To Find Them" since April. The in-demand actor is currently wrapping up production on "The Danish Girl" before switching into his wizarding robes.
But who is the character of Newt Scamander, Redmayne's slated role in the new prequel? Scamander was the wizarding world's equivalent of Jack Hanna and Jacques Cousteau. Entertainment Weekly described Newton Artemis Fido "Newt" Scamander as "the Wizarding World's preeminent magizoologist" who traveled the globe to document the magical creatures. According to the books, the once Hufflepuff student rose through the ranks of the Ministry of Magic protecting magical creatures before he set off to document their existence.
The book, which fans of the "Harry Potter" series may remember as the sentient one with the propensity to bite unless the reader stroked the book spine, covers an array of magical creature. Different species of dragons are detailed, including the feared Hungarian Horntail Potter meets in "Harry Potter and the Goblet of Fire." Readers could plunge into the history of the Phoenix, like Dumbledore's pet Fawkes, or learn more about the Basilisk lurking in the "Chamber of Secrets."
This may not be the only time Harry Potter fans will get to dive back into the wizarding world. There are more potential sequels on the way according to Deadline. J.K. Rowling is jumping into screenwriting duties for the first installment while "Harry Potter" director David Yates will reclaim his behind the camera seat for "Fantastic Beasts and Where To Find Them."
"Fantastic Beasts and Where To Find Them" is set to be let loose in theaters Nov. 18, 2016.
© Copyright IBTimes 2023. All rights reserved.
FOLLOW MORE IBT NEWS ON THE BELOW CHANNELS