'Daredevil' Casts 'True Blood' Actress Deborah Ann Woll; Who Is Karen Page?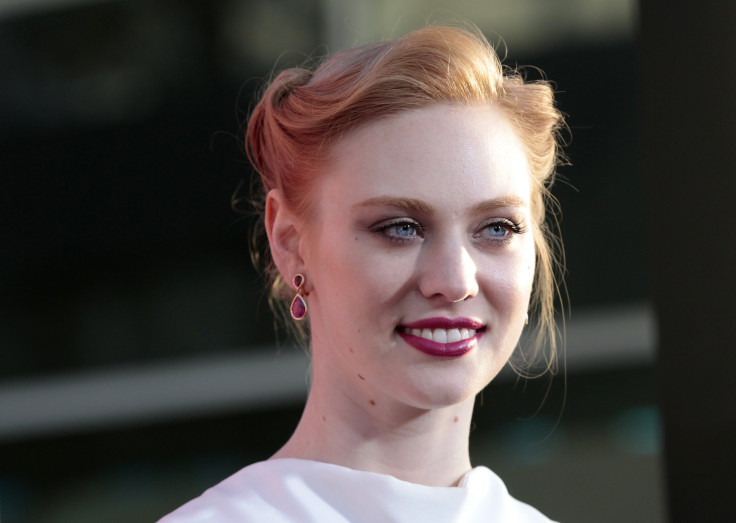 "Daredevil" the Netflix/Marvel TV show is definitely taking a different approach than the 2003 movie. The show has cast "True Blood" alum Deborah Ann Woll as Karen Page, according to Entertainment Weekly. Karen won't be familiar to fans of the film (Ellen Pompeo's scenes as Karen were mostly cut), but fans of the comics know her well.
In the Marvel comics, Karen Page is the first love of Matt Murdoch (Daredevil). She works as a secretary for Matt and Foggy Nelson at their law firm. Like many superheroes' leading ladies, she is in love with Daredevil before she knows that he is Matt's alter ego.
Karen is drastically different from Matt's other love interest, Elecktra Natchios. There has been no confirmation that the Netflix/Marvel collaboration will introduce Elektra as the ninja assassin that steals Matt's heart, but she'll likely cause a love triangle if she appears.
According to ComicVine, Karen was introduced in 1964 before Elecktra, but Karen would disappear for spans of time as long as a decade. One of Karen's arcs involved her moving to Los Angeles to become an actress. When that didn't work out, she started doing porn. Around the same time, the former secretary became a heroin addict. She eventually sold the information of Daredevil's true identity as Matt Murdoch for drug money. Matt had to help Karen overcome her addiction, and eventually the two started a nonprofit clinic to help other addicts.
Right when their clinic was attacked and destroyed by demons, Karen also found out that Matt had been cheating on her with Typhoid Mary (who would later become Daredevil's enemy). Karen decided to leave her boyfriend and move back to Los Angeles to host a talk show and did not return to the comics until Daredevil volume 2 was launched in 1998.
[Spoiler Alert: You're about to read her story's ending]
In Karen's final story arc, according to ManWithoutFear, Mysterio tricked Karen into believing that she had AIDS and that a teenager's baby caused it. Many villains thought this baby was the second coming of either Jesus or Satan because the mother was a virgin and wanted the baby girl dead.
In "Daredevil" volume 2 issue #5, Matt convinced Karen that the baby was not the cause of her illness and made her realize that she shouldn't kill the child. She attempted to protect the baby from Bullseye, who was hired to kill the little girl. Karen tried to shoot Bullseye with an unloaded gun, but the assassin let her live. Bullseye still went after Daredevil, who he had beaten to a pulp earlier, even though the baby was his assignment and threw Daredevil's billy club at him. Karen put herself in front of Matt to save him from the deadly blow. The club went throught her heart and killed her. Karen hasn't appeared in the comics since her death in March 1999.
"Daredevil" will premiere on Netflix in 2015. Do you want to see Karen Page with Matt or do you want the show to introduce Elektra? Sound off in the comments section below!
© Copyright IBTimes 2023. All rights reserved.