The Dark Side Of Cryptocurrency: Telltale Signs And Dangers Of Crypto Addiction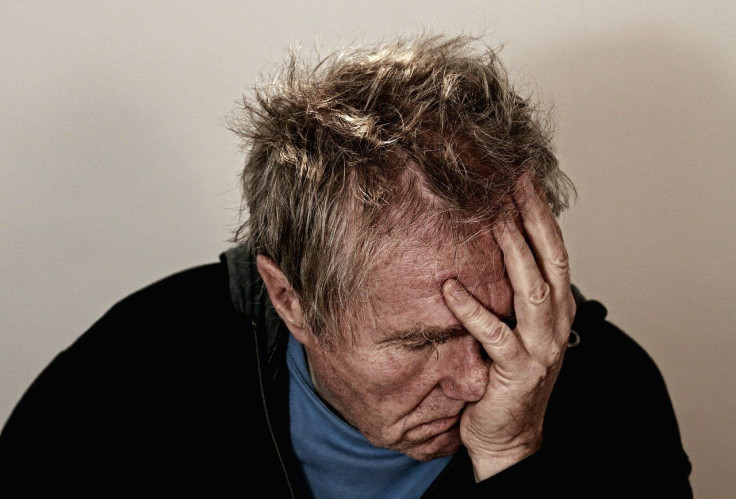 KEY POINTS
Searches for various terms linked to crypto and addiction have seen an unprecedented surge, data reveal
Popular search terms reportedly include "crypto rehab," "crypto trading addiction," "crypto addiction" and "crypto therapy near me"
"Some of the financial issues [you] one may notice include investing with unreasonable amounts, borrowing money to invest, chasing losses and selling items to raise funds," a crypto expert said
Cryptocurrency is a nascent industry with the promise of financial abundance and freedom through investing. But while the lack of regulation and the profusion of scammers in the industry make it more akin to gambling, the major difference is that people are not totally aware of what they are getting themselves into, with some eventually falling into the miserable cycle of crypto addiction.
The surge in popularity of cryptocurrency investing has propelled a massive increase in crypto addiction cases, as per data shared with International Business Times by dAppGambl, the go-to platform for everything crypto and online gambling.
Experts at the platform uncovered that searches for various terms associated with crypto and addiction have seen an unprecedented surge.
These search terms include "crypto rehab," which saw a 300% increase, and "crypto trading addiction," which leaped by 100% in 2022. Searches for "crypto addiction" saw an 85% swell, while "crypto therapy near me" searches surged by 72%.
But what is cryptocurrency addiction and what are its telltale signs?
The hallmarks of addiction include ultimate ecstatic highs and overwhelmingly impassioned lows, and they are some of the reasons why investing and trading cryptocurrencies can be excessively stimulating or highly addictive.
Cryptocurrency addiction is a condition involving an obsessive urge to engage in cryptocurrency-related behaviors that provide immediate sensory rewards, despite the consequences being harmful.
This condition may involve compulsive monitoring of changes in cryptocurrency prices and reading news related to cryptocurrency, as well as excessive trading.
Experts classify crypto addiction as a subclass of day-trading addiction with parallelism to gambling addiction, which is clinically referred to as gambling disorder.
Vlad Hategan, a cryptocurrency expert at dappGambl, highlighted the signs that someone may have an addiction to cryptocurrency.
"Crypto addiction has a negative effect on a person's relationship with money," he told IBT, underlining that "some of the financial issues [you] one may notice include investing with unreasonable amounts, borrowing money to invest, chasing losses and selling items to raise funds."
He also said that crypto addiction can "have a detrimental effect on relationships with friends, family and sometimes work" and that people should look for "the social signs" in a "crypto addict," which include "lying about the extent of money lost and other issues," "missing work and family commitments" and "spending friends, family or work money on investing."
Hategan also noted that "one of the main signs of an addiction is loss of self-control, when despite trying to address the addiction the sufferer is unable to stop."
The crypto expert highlighted that several signs of loss of self-control include "unsuccessfully trying to reduce time spent on crypto sites, increased debts, feeling irritable when you try to reduce time on crypto sites and feeling empty when not investing."
dAppGambl suggested that crypto enthusiasts invest in cryptocurrency responsibly.
"Responsible crypto trading is both being aware of how much you're buying and selling as well as being in control of your trading behavior," the note from the platform said. It added it also means "not acting on emotions when trading" and "understanding if the trading activity you're taking part in is working for you."
Moreover, it recommended that people only invest if they are "already in a strong financial situation," noting that "trading crypto is a high-risk investment and isn't for everyone."
Further, dAppGambl suggested that crypto enthusiasts be responsible with their money and "refrain from betting continuously to try to recover losses and be reasonable with the amount you are spending."
"If you can't afford to lose the money, you can't afford to invest it," it said further.
Moreover, being a responsible crypto investor also connotes avoiding spending "more than 20%" of one's time on crypto, as per the platform. This is because "spending too many hours of your day thinking about and actively investing in crypto is an unhealthy habit."
"Try not to spend more than 20% of your day on crypto-related sites," it added.
Lastly, one should "take a break." "If you feel stressed, remember to take a break, switch off from everything related to cryptocurrency. Spend time with family and friends to create a distraction," the platform said.
© Copyright IBTimes 2023. All rights reserved.