Tesla Website's Source Code Containing Bitcoin Thrills Crypto Community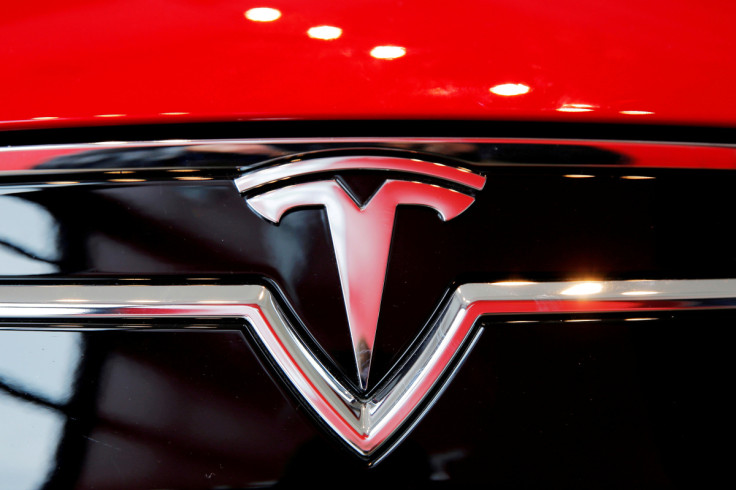 The cryptocurrency community, including Bitcoin enthusiasts, was thrilled when a rumor surfaced that the source code of Dogecoin and Bitcoin is on the official website of Elon Musk's billion-dollar electric vehicle company Tesla, sparking hopes that the company might resume accepting the world's largest crypto asset by market capitalization again and soon.
The rumor was started by a Twitter user who uncovered that Bitcoin is in the source code of Tesla's official site, along with other payment options like Apple Pay and Bancontact, to name a few.
Many assumed that this could be a sign of the company resuming its previous acceptance of Bitcoin as a form of payment, especially after its CEO Musk made a cryptic tweet with Bitcoin and Dogecoin emojis alongside the 🚀🌙 emojis in the past.
One user asked if Musk knew something the community didn't in a tweet.
Another said, "GOING TO BUY THIS RUMOR. It seems like #Tesla left this hidden treasure in their code even after they temporarily paused Bitcoin payments. #BTC and $Doge present in the source code."
A Twitter user speculated that Musk might have a surprise for the crypto community and tweeted, "Tesla has Bitcoin and Dogecoin options in the source code for payments created excitement in the crypto money world. There has been no information about the two options available in the source code since January. Will you make a surprise for us?"
Another user noted that this could be the time Musk was referring to in the past about resuming Bitcoin acceptance as payment when Bitcoin mining meets the tech billionaire's standard.
"Tesla's payment-related source code includes #Bitcoin. This has sparked speculation about Tesla resuming car sales for #Cryptocurrency@ElonMusk said in 2021 that $TSLA would restart #Bitcoin car sales if #Mining becomes more than 50% clean energy. Is this the time," the tweet read.
However, a tweet from Chinese crypto reporter Collin Wu debunked the rumor making the rounds online.
Apparently, the presence of Bitcoin and Dogecoin in the source code was not a recent addition. It has been present since January 2023, a time when the American electric vehicle maker initially added those to its official website, underlining that the source code simply retained the references even after Tesla paused accepting Bitcoin as a form of payment.
"There were rumors in the community that Tesla added Bitcoin and Dogecoin to its payment page source code," Wu said in a tweet.
"However, upon verification, it was found that Bitcoin and Dogecoin were already present in the source code as early as January 2023. It appears that Tesla did not remove this code when they previously discontinued the option to pay with Bitcoin," the crypto reporter added.
When Tesla invested $1.5 billion in Bitcoin in 2021, the crypto community rejoiced, since the development underlined the growing mainstream acceptance of Bitcoin.
But Musk's love for Bitcoin is unlike what he has for Dogecoin, and later in May 2021, the tech billionaire announced that Tesla would no longer accept Bitcoin as a form of payment, citing its extremely high carbon emissions.
"Cryptocurrency is a good idea on many levels and we believe it has a promising future, but this cannot come at great cost to the environment," Tesla said at the time.
"Tesla will not be selling any Bitcoin and we intend to use it for transactions as soon as mining transitions to more sustainable energy," it added.
Bitcoin dipped below the $30,000 price level this week. It saw a 0.70% loss and was trading in the red zone at $29,835.69 with a 24-hour trading volume up by 9.34% at $14,774,471,631, based on the latest data from CoinMarketCap.
© Copyright IBTimes 2023. All rights reserved.