'Darkest Hour' Costumer Jacqueline Durran Details Gary Oldman's Transformation
Actors must always transform into their on-screen characters when starting a new movie, but not all transformations are as extreme as others. One of the most recent large-scale overhauls was Gary Oldman's take on Winston Churchill in "Darkest Hour."
From hair and skin prosthetics to makeup to a fat suit, Oldman and the film's team really went all out. With a major physical change like this, it's no wonder the movie's up for multiple Oscars, including best picture, actor in a leading role for Oldman and costume design for Jacqueline Durran.
In anticipation of the Academy Awards on Sunday, International Business Times spoke with Durran to find out more about the movie's costumes and the work that went into getting Oldman's Churchill clothes exactly right.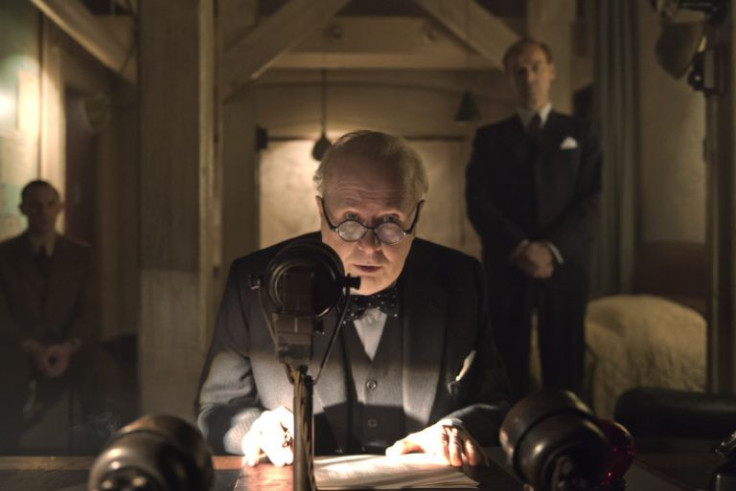 "We wanted to replicate what the characters had looked like in real life," she told IBT. "We looked at photographs of each person, which were easily available. So, we did that for each character. And then we tried to make the costumes as similar to those in the pictures as possible."
They started off in Los Angeles, working to get props and clothes just like Churchill had. It took a while for the costume team to get pieces in their final form because everything had to fit right with Oldman's fat suit.
When the team hit the ground running in London, that's when the costumes really came together and were made official, once they "knew the final shape that [Oldman] was going to be."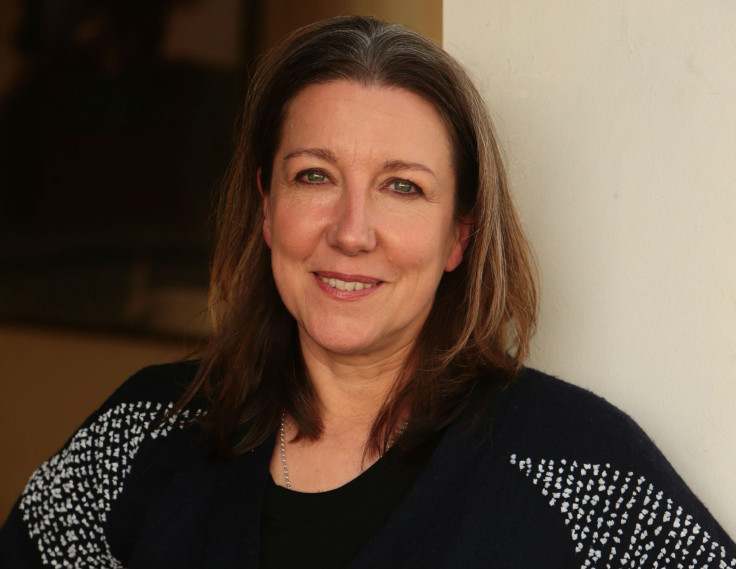 Though she was part of the entire process, Durran said it was still "such a transformation" and an "amazing thing to watch." With so many moving parts, though, Oldman wasn't a silent partner. Durran included him in the undertaking to make sure he was on board with everything.
"He was in total agreement," she said. "We were all in total agreement of what we were trying to do, which was replicate as closely as possible Churchill's wardrobe."
To copy Churchill's clothes as closely as possible, the design team worked with people who helped create Churchill's clothes in the 1940s, including having the tailors at Henry Poole & Co. make Oldman's suits.
This method also included visiting "the hat-makers who made his hat" in order to be as precise with the costumes as they could be. Everything was custom-made, not store bought, but Durran and her team were able to get everything they wanted and stay on budget because people wanted to help.
"All of the makers who were involved in making his costumes were so pleased to help," she said of how they got deals on most of their costumes.
For example, she explained how the London-based hat-maker "made the hats for Gary, I think he had five different hats and then we gave the hats back" to him after the movie and now they keep them as sort of a display.
"Everyone was very happy to help because everybody loved Gary Oldman, everybody loved Winston Churchill and they knew that we would be respectful," Durran said.
When everything was said and done, Durran thought everything "worked pretty well."
"Darkest Hour" is available now on digital and Blu-ray.
© Copyright IBTimes 2022. All rights reserved.
FOLLOW MORE IBT NEWS ON THE BELOW CHANNELS