Date Night? Jeff Bezos And Lauren Sanchez Share Pizza And Burgers On An Official Date After Finalizing Their Divorces
Since finalizing for their divorces, Amazon CEO Jeff Bezos and his girlfriend Lauren Sanchez have stayed out of the public eye together until recently. The pair was spotted out the first time on an official date on Sunday.
The couple was together in New York City, where they ate some pizza and burgers at the restaurant Emily along with Sanchez's sister, People reported. This is the first time the couple was publicly seen together since the news of their relationship surfaced in January.
Part of the reason that Bezos, 55, and Sanchez, 49, have been keeping a low profile may be because they are focusing more time on their children since filing for divorce, a source told the news outlet.
"Any relationship had to be on the back burner for that reason," the source said. "Now that each has reached a divorce settlement, they thought the time was right to finally date like regular people," the source adds.
Bezos finalized his divorce in April, and his wife MacKenzie tweeted that she gave her ex-husband 75 percent of their Amazon shares. Bezos was married to MacKenzie for 25 years and has four children with her.
Sanchez filed for divorce from Patrick Whitesell in after 13 years of marriage. Sanchez has two children with Whitesell and a son from a previous relationship.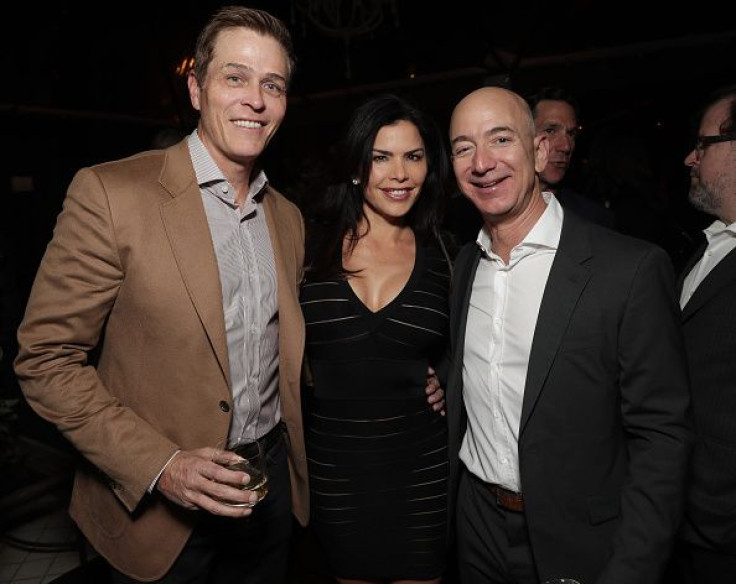 © Copyright IBTimes 2023. All rights reserved.