'Dateline' Preview: Judy Orr Baldwin's Mysterious 2016 Death Launches Investigation Surrounding Unusual Circumstances
On Friday night, "Dateline" viewers will get to take a closer look at the case of Judy Orr Baldwin and the mysterious circumstances surrounding her death in 2016.
Judy, who her family members described as "the bright light in a dark room," had been seeking a new relationship following the death of her first husband, Todd. After he had died in a motorcycle accident, she had started dating Jamie Baldwin, a retired police officer and former 911 operator.
After eight months, the couple decided to get married, which initially came as a welcome change to her family. When speaking about his mom's relationship, Judy's son said that he felt safe having a former police officer added to the family, as he saw Jamie as someone who had her back.
However, tragedy eventually struck one night while driving on a dark rural road.
At that time, Jamie said he had swerved to avoid hitting an oncoming vehicle, which forced his Jeep to drive off the side of the road. This, he said, caused his wife to be ejected and resulted in her death. Jamie had then been taken to a local hospital with less severe injuries.
Following her accident, a family member soon realized that her absence meant that her Yorkie had been left alone at her house. This prompted him to go to her residence in order to pick up the dog, but upon arrival, he encountered a disturbing scene. At Judy's home, blood was present throughout the living room
How Judy, who had been a wife, mother, and grandmother, had ended up in a creek that night "would consume her family for years."
On Friday night, those who tune in to watch the popular NBC crime show will get to examine the details surrounding her death and see how investigators worked to discover what had truly happened.
This episode of "Dateline," titled "The Black Box," will air Friday night at 10 p.m. EDT on NBC.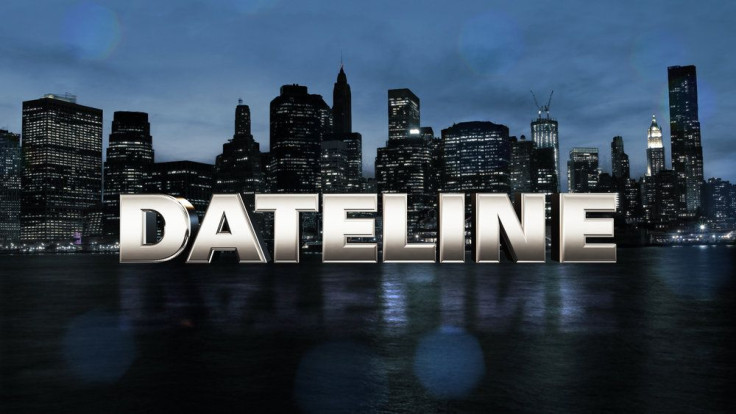 © Copyright IBTimes 2022. All rights reserved.
FOLLOW MORE IBT NEWS ON THE BELOW CHANNELS