David Beckham Likes Wife Victoria's Laid Back Style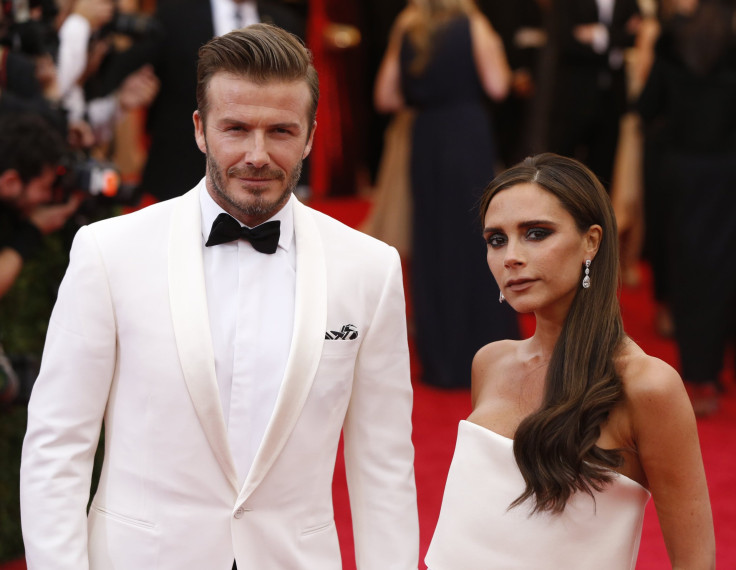 David Beckham likes his wife Victoria Beckham in her casual look. The retired footballer said that he liked it when she wore a jeans and sneakers. He added that his fashion designer wife wore their son's Converse sometimes.
"But my favorite is when she wears jeans and a pair of Stan Smiths, adding that she looked really cool in the outfit. The 40-year-old confessed that he thought that his wife "looks really cool" in one of her more laid back ensembles.
He said that they have been together for 18 years, and married for 16 years. The retired English football captain admitted that when it comes to his personal style, it is his designer wife who calls the shots. He said that he often turned to her to approve his outfits before they leave the house, as he has always trusted her judgement.
The former Spice Girl is known for her love of tailored black dresses and matching stilettos. The star has been spotted looking effortlessly cool in casual outfits.
The mother-of-four recently caused a stir on Instagram when she posted a photo with 16-year-old son Brooklyn. Victoria was in her workwear, ahead of the New York Fashion Week in September. She paired a loose bomber jacket with chic slouchy trousers in an all-black look. The mother-of-four, who is always seen in her stilettoes, wore a pair of white trainers in the photograph.
The fashion designer delivered a "powerful speech" at this year's Social Good Summit in New York City Sunday. The 41-year-old fashion designer was joined by the likes of Queen Rania of Jordan and Mozambican politician and humanitarian Graca Machel to explore how technology is being used for social good around the world.
At the summit, the mother of four looked smart in her favorite all-black look paired with a white shirt. Victoria wore slim fit pants from her own label and a matching jumper which she teamed up with black and white loafers. With her brunette tresses were styled into an up 'do'. She accessorized with a statement gold watch. She also attended the Fashion 4 Development event held in New York Monday.
© Copyright IBTimes 2023. All rights reserved.