David Bowie Death: '60 Minutes' Releases Unaired Interviews With The Rock Star About His Career, Musical Process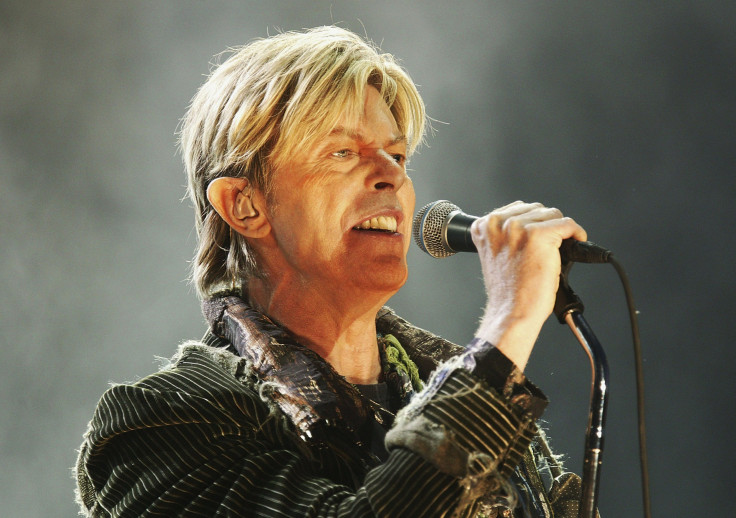 Just two days after his death CBS' "60 Minutes" has released previously unaired footage of David Bowie discussing his musical process and more. Recent reports suggest the show has pieced together several interviews the "Space Oddity" singer did that never made it to TV for whatever reason — until now, that is.
According to CBS, Bowie, 69, agreed to be on "60 Minutes" after being contacted by Robert Zimet. He did numerous interviews with the show, but they struggled to get it together for TV. After his death the network decided to release clips from the varying conversations which touched on topics like his creative process, which he compared to finding God, and his insecurities about his singing voice. Bowie told "60 Minutes" he never liked his voice, adding that he began performing music because no one else was picking up the songs he wrote.
"I was never particularly fond of my voice," Bowie said. "I though that I wrote songs and wrote music and that was sort of what I though I was best at doing. And because nobody else was ever doing my songs, I felt — you know, I had to go out and do them."
The good people at CBS aren't the only ones remembering Bowie and his long, illustrious career. A tribute concert has been put together at Carnegie Hall in New York City. The concert is being headlined by Cyndi Lauper, Jakob Dylan, Perry Farrell and the Roots. Several other artists will also be in attendance. Tickets were initially made available online and retailed between $325 and $1,000, but have since sold out.
Streaming services have also been instrumental in helping diehard Bowie fans take a stroll down memory lane by revisiting his immense discography. As was previously reported, by Monday morning Bowie's final album, "Blackstar," landed at the top of U.S. album sales charts. Greatest hits albums starring the recording artist took the No. 2 spot on iTunes' album charts the same day. A spokesperson for Spotify revealed streams of Bowie's music had increased by 2,700 percent.
CBS' unreleased interview clips with Bowie are available on their site.
© Copyright IBTimes 2023. All rights reserved.