How To Get David Bowie Memorial Concert Tickets For Tribute Show At Carnegie Hall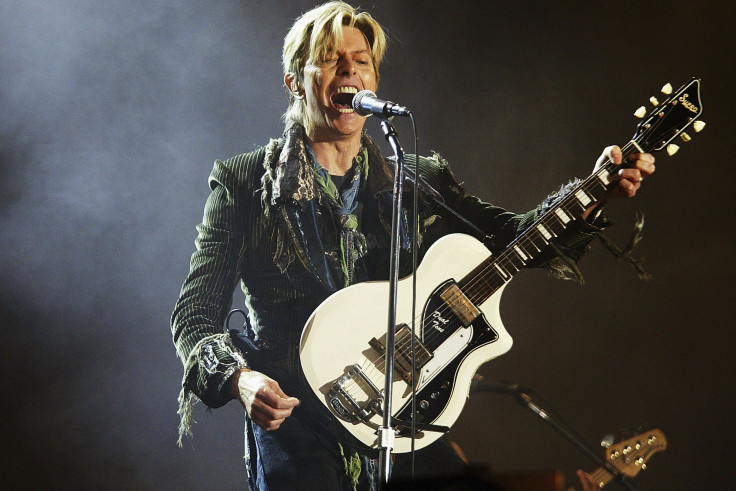 A handful of David Bowie's musician friends and admirers announced a tribute concert to the legendary rock star and style icon just hours before he died from cancer Sunday. The show is set to take place March 31 at Carnegie Hall in New York City and will be headlined by Cyndi Lauper, Jakob Dylan, Perry Farrell and the Roots, among others.
"The unexpected death of David Bowie has made this tribute to him into a memorial concert," read an announcement posted to the concert organizers' website. Demand for tickets to the show rose sharply following the news of Bowie's death.
By Monday afternoon, there was a 20 minute wait online to buy tickets through Carnegie Hall's website, New York Fox affiliate reported. As of Tuesday, the VIP tickets and packages, sold at $325 and $1,000 respectively, had sold out.
As tickets to the show are limited, they are no longer being sold at their original price online and Carnegie Hall told Radio.com that general admission tickets had completely sold out.
Diehard Bowie fans who missed the chance to get tickets during when they first went on sale will have to wait for seats to start showing up on ticket resale sites such as StubHub, Vivid Seat and SeatGeek. Ticketmaster, an online ticket seller, has introduced a new feature where fans can resell tickets to each other with a guarantee from Ticketmaster that the seat is not a fake.
Fans looked forward to hearing some of Bowie's greatest hits as people around the world mourned his loss. "While the series has had the surprise appearances and performances of the honoree several times in the past, this one will certainly become a poignant honor of his music by his friends, peers, and fans," read a statement on the concert's website. "We are all deeply saddened at this news, the timing of our public on-sale bizarre in its timing, and the show is taking on many more emotions."
© Copyright IBTimes 2023. All rights reserved.