David Bowie Death: The Rolling Stones, Kanye West And More React To Rock Star's Cancer Battle On Twitter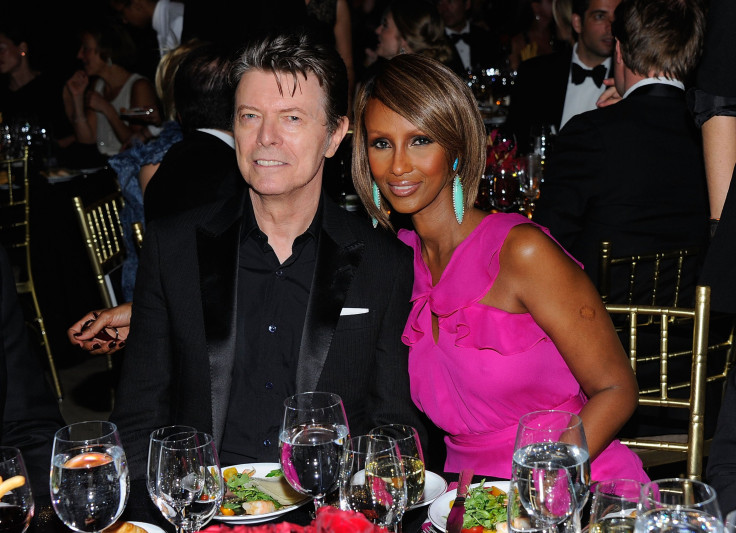 The world bid farewell to a legend on Sunday when highly regarded rock star David Bowie succumbed to cancer. His death effected his varying fan base, which is comprised of people both young and old. By Monday morning, condolences began pouring in from every corner of the internet, but none garnered more attention than those from Bowie's Hollywood peers.
Celebrities, musicians, actors and more took a moment out of their busy days to voice their deep sadness over the "Space Oddity" singer's passing. The Rolling Stones, Kanye West, Harry Styles, Randy Jackson, J.K. Rowling and more sent messages of sorrow to Bowie's family and friends on Twitter. The Stones, who rose to fame during the same era as the Grammy Award-winning musician, recalled Bowie as "an extraordinary artist, and a true original." West, 38, echoed the sentiments of many, calling the now-deceased musician "one of my most important inspirations."
Read the celebrity reactions to Bowie's death below:
Bowie, 69 at death, lost his battle with cancer Sunday evening. According to a statement on his personal website, his fight with the often-deadly disease lasted a heroic 18 months. The legendary recording artist is said to have "died peacefully" in the company of those closest to him. Just days before his death Bowie released a new album titled "Blackstar," according to Yahoo. It remains unclear at this time how the album ranked on the music charts.
© Copyright IBTimes 2023. All rights reserved.